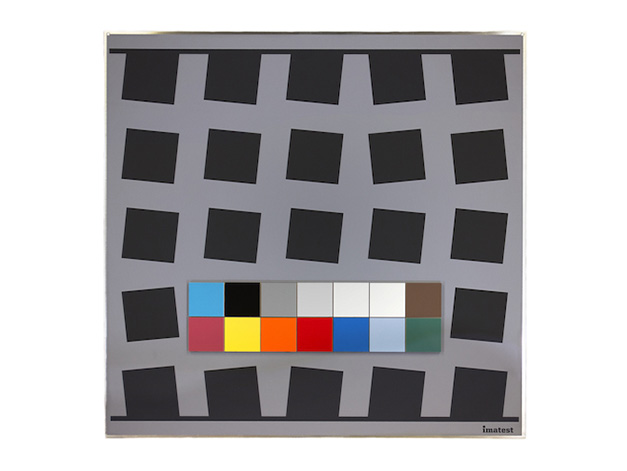 Shenzhen
Training Course
Imatest will hold a 2-day Training Course in Shenzhen, China on March 25 and 26. Register for the course and gain insight on the full capabilities of Imatest software in both R&D and manufacturing environments.  ColorSpace and Gain Labs will host free Information Seminars on March 24th.
Imatest 4.1 Updates
Batch processing of video file frames for improved temporal resolution, faster frame analysis, noise and artifact testing.
ISO 15739 Visual Noise, SNR and Dynamic Range support for measurements made in color and tone modules, including Multicharts, Multitest, and eSFR ISO.
For current license holders, we invite you to verify your upgrade eligibility.
View our Change Log to see all software updates, or purchase new 4.1 versions.
New High Stress Target for Environmental Chambers
We are excited to announce our new High Stress Target. These targets are specifically designed to be used in extreme temperatures and high humidity without breaking down or deteriorating. High Stress Targets will be especially useful to our customers in the automotive, security and aerospace industries.
The targets are printed in one size, on 2′ x 2′ square aluminum. The ceramic color patch tiles are designed to withstand extreme environments and temperatures. Please contact us with questions. 
Upcoming Training:
Shenzhen – March 25 & 26
San Jose – June 1 & 2
Shanghai – June 24 & 25
Seoul – August 26 & 27
San Jose – Sept 1 & 2
Beijing – Oct 21 & 22
San Jose – Nov 10 & 11
Taipei – Dec 9 & 10
Imatest Updates
Jackson Roland presents "A Study of Slanted-Edge MTF Stability and Repeatability." 
Imatest welcomes Matthew Donato, Imaging Science Engineer, to the team.
Fun Bits
Until recently, "blue" didn't even exist, at least not the way we think of it. 
Current Release:
Download Imatest 4.1
*Shenzhen Skyline by ZhouZhi