Imatest in Seoul, Korea
Imatest representatives will visit Seoul June 20-22, 2017 to offer free Information Seminars and a paid 2-day Training Course to professionals using or considering Imatest software to improve their image quality testing processes.
Best Western Gangnam Hotel  / Emerald & Sapphire Hall

2-day Training Course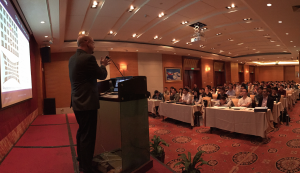 The training course on June 21 & 22 offers attendees insight on the full capabilities of Imatest software in both research development and manufacturing environments. Training starts at 9:00 and will end at 17:00 – 18:00, depending on questions. Look for signs in the hotel lobby to direct you to the conference room.
View the detailed Training schedule.
Sign up online or contact a reseller in your area.
Free Information Seminars
If you are interested in finding out more about how Imatest software can improve your image quality testing, we encourage you to come to one of the two free Information Seminars on June 20.
Please register if you are interested in attending.
We look forward to meeting you in person.
Seoul Skyline photo credit: Jimmy McIntyre