Boulder, Colorado – Administrative Assistant
Imatest LLC is a well-established engineering company based in Boulder, Colorado, that focuses on measuring the quality of digital imaging systems.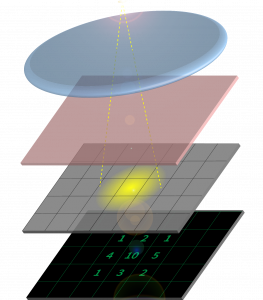 Our software, equipment and test charts are used for R&D and manufacturing testing in a wide variety of industries, including smartphones, tablets, medical imaging, automotive imaging, machine vision, and space exploration. Our customers include nearly every company that creates a product that includes a high-quality camera.
Job Summary:
Assist sales operations team

Coordinate office support services, including purchasing, facilities management

Assist Marketing Manager with training logistics and other marketing related projects

Assist COO and HR Director
Key Responsibilities:
Assist with processing sales order transactions.

Facilities management: Assist in selection of vendors required to support office operations

Maintain office supply stock, kitchen supply, etc.

Send software support renewal notification emails

Assist marketing manager with coordination of Imatest trainings: production of required printed materials (certificates, marketing materials, etc), selection and procurement of venues and catering, maintain training calendar and registrations

Assist with coordinating trade show and conference logistics.

Assist COO with general bookkeeping tasks including accounts payable, accounts receivable credit card postings

Responsible for managing company insurance policies regarding renewals and updates

Assist HR with recruitment, job postings and onboarding
Skills and Attributes:
Strong communication skills

Basic bookkeeping skills

Good attention to detail

Ability to simultaneously manage many different and complex tasks

Knowledge of Microsoft Word, Excel, Gmail, Google docs, and Quickbooks. Experience with Magento a plus.

Good problem-solving skills

Self-starter who is able to take initiative and looks for opportunities to grow
Company Benefits:
Group health insurances (medical, dental, vision)
Long and Short-term disability
Paid time off and scheduled holidays
401K plan
Flexible work schedule
Sounds interesting?  If so, send your resume to hr@imatest.com