Boulder, Colorado – Imaging Science Engineer Summer Internship
Imatest LLC is a well-established engineering company based in Boulder, Colorado, that focuses on measuring the quality of digital imaging systems.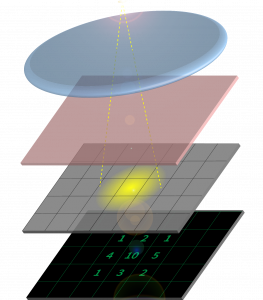 Our software, equipment and test charts are used for R&D and manufacturing testing in a wide variety of industries, including smartphones, tablets, medical imaging, automotive imaging, machine vision, and space exploration. Our customers include nearly every company that creates a product that includes a high-quality camera.
We are seeking a full-time temporary intern who can wear many hats, including:
Imaging science engineer
Software application developer
You'll enjoy working on the mathematical science of our solutions, wrapping your brain around a wide variety of tasks, solving our customers' image science problems, and working with the next generation of imaging products.
Your qualities:
Experience with image processing and computer vision algorithms
Strong desire and ability to creatively solve customer challenges by applying advanced imaging mathematics
Education in Computer Science, Cognitive Science/HCI, Mathematics, Electrical Engineering, Physics, Optics or other engineering fields
Experience developing in MATLAB
Existing permission to work in the US
 These qualities are a plus:
Skilled with C++, C#, and C software development
Passion for digital photography
Sound interesting?  If so, send your resume to careers@imatest.com
Please know that while we'll look at every resume, we can't guarantee a response.  If you are a good fit, we'll be in touch.