Boulder, Colorado – Mechanical Engineer
Imatest LLC is a small, well-established software company based in Boulder, Colorado, that focuses on measuring the quality of digital imaging systems.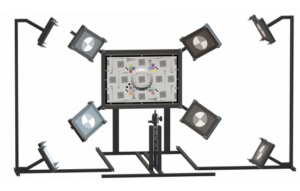 Our software, hardware, and test charts are used for R&D and manufacturing testing in a wide variety of industries, including smartphones, tablets, medical imaging, automotive imaging, machine vision, and space exploration. Our customers include nearly every company that creates a product that includes a high-quality camera.
We are seeking our first full-time Mechanical Engineer who can help grow Imatest's hardware solutions that will upgrade the capabilities of camera test labs and manufacturing lines.
You'll enjoy working a variety of projects geared toward camera testing and lab equipment solutions. You will work closely with the software and hardware teams to design and prototype new products as well as suppliers and manufacturers to bring those products to market.
Your qualities:
BS in Mechanical Engineering or other relevant engineering field

Experience with CAD software

Experience prototyping using CNC fabrication techniques with metal & plastic

Ability to assess optimal suppliers for offsite fabrication of parts

Ability to write requests for proposals with detailed specifications to be bid on by partners

Design with a focus on ease of manufacturing and assembly

Familiarity with 3D printing

Skilled with hardware/software interfaces using Python, C/C++ and MATLAB

Ability to wear many "hats" and play a supporting role to the team

Existing permission to permanently work in the US
 These qualities are a plus:
Familiarity with serial and wireless control interfaces

Ability to control instruments such as stepper motors, linear actuators & sensors

Understanding of human interface usability (either software or hardware)

Ability to author easy to understand documentation and assembly instructions

Knowledge of optics or lens optic engineering with Zemax or CodeV

Passion for digital photography
Company Benefits:
Group health insurances (medical, dental, vision)

Long and Short-term disability

Paid time off and scheduled holidays

401K plan

Flexible work schedule
Sound interesting?  If so, send your resume to careers@imatest.com
Please know that while we'll look at every resume, we can't guarantee a response.  If you are a good fit, we'll be in touch.