Faster production line testing using fewer resources.
Optimize product quality and yield.
 Manufacturing Solutions:
Capitalize on 2 to 3 times more throughput per computer, per license.
Automatically monitor tests without operator interaction.
Automate tests by integrating key Master or IS setup files into manufacturing test equipment.
Safely balance fast manufacturing and product quality by automating a process that has been done in the past by human quality control.
Receive independent and unbiased testing results that comply with industry standards.
Remove the need for correlation of supplier test results by using the same Imatest algorithm and charts throughout all departments.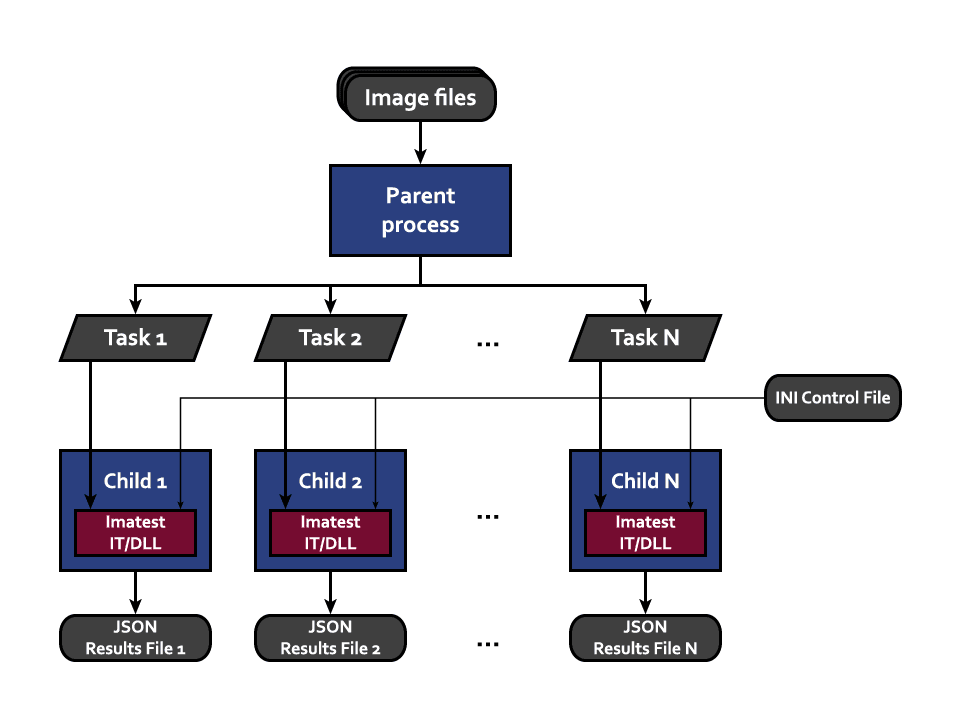 Selected Features:
Improved Speed:

Specifically designed for parallel processing, providing 2 to 3 times more testing throughput per machine.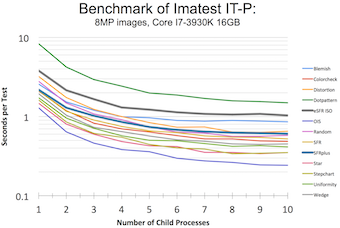 Pass/Fail Spec: Define the required quality levels for a camera.
.NET interface for .NET Framework 4.0 and higher, including C# example code.
Python interface for Python 2.7

Minimize necessary test images:

Maximize efficiency by completing camera QA tests with SFRplus, light even field and dark even field.
 Use Cases for IT-P:
Calibration of autofocus VCM (Voice Coil Motor) mechanisms.
Real-time focusing of camera modules to determine optimal focus before deposition of adhesive.
High volume testing machines with the ability to produce images at a high rate of speeds.
Testing multiple modules with one testing machine.
Learn More About Imatest IT-P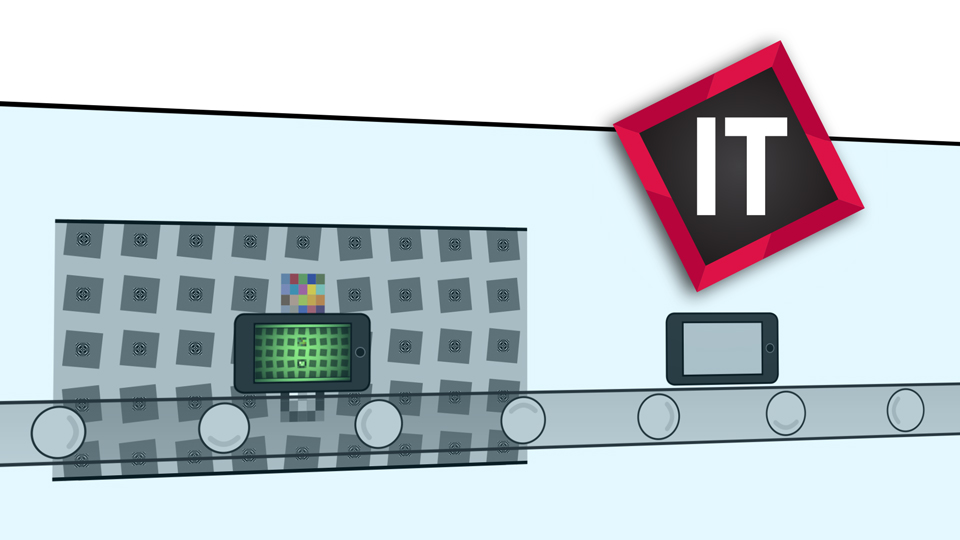 Single License:  $6,000.00