Problems Installing
Symptoms
An error message such as this is shown on install: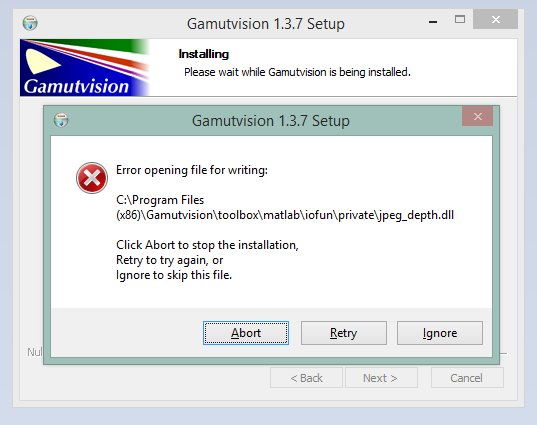 Solution
2. Re-run the installer
Gamutvision
-1.3.7.exe
Problems Activating
Symptoms
Activation of Gamutvision succeeds, stating "Thank you for registering Gamutvision".
Upon re-starting the software it is no longer in the activated state.
Solution
1. The first time you start G
amutvision
to activate the software, right click on the icon and select
run as

administrator
.
2. After you activate as
administrator
, you should successfully be able to close, re-open then run
Gamutvision
under your ordinary user account.