For users of Mac OS Catalina
Due to incompatibility with MATLAB runtimes, please join our Pilot Program and install the 2020.1 Beta.  You will also need to follow the below instructions.
For users of Mac OS Mojave and Catalina
The program may not start after attempting to open it.  A window may breiefly open with an error message:  "SafeFile invalid default property logger"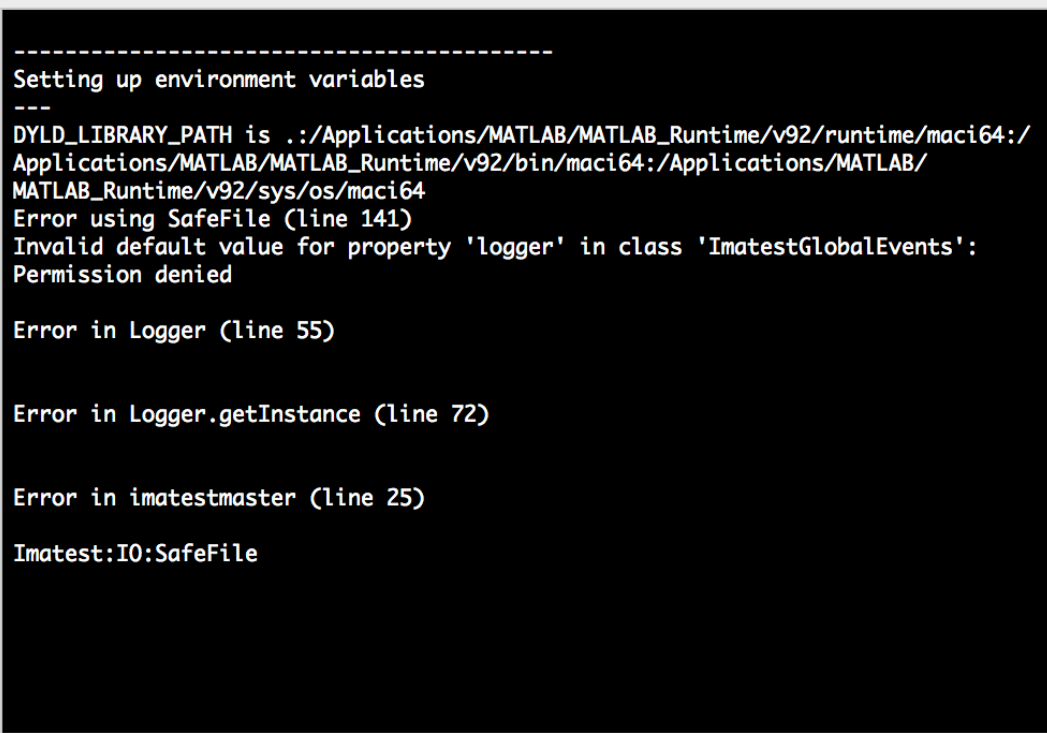 Solution
1) Open a terminal window
2) Issue the following command:
sudo chown -R `whoami` ~/Library/Application\ Support/Imatest/
3) Enter your associated Mac OS account password
4) Start the program again.
If the issue still persists, please contact Imatest support.