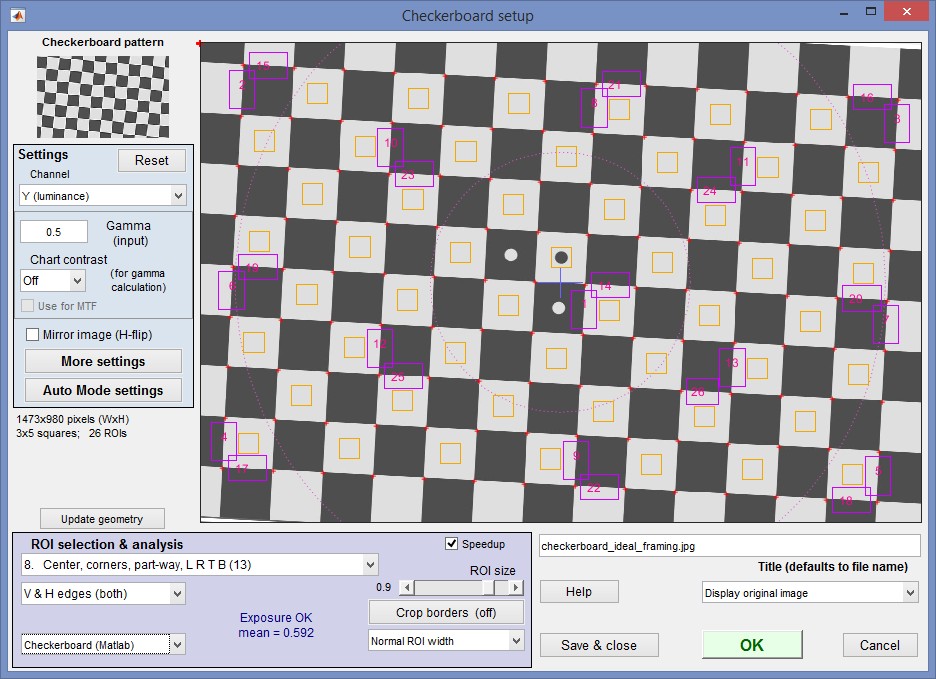 Using testing charts (also known as targets) improves the efficiency and repeatability of your testing workflow. Imatest offers several charts that support automatic detection as well as charts with registration marks.
Imatest Charts Supporting Auto-Detection
Imatest Charts with Registration Marks
Note: Imatest does not perform autodetection for the Obsolete ISO 12233:2000 chart because it can easily produce invalid results. 
If you have a target you would like to be automatically detected, please contact support@imatest.com.