Boulder, Colorado – Computer Vision Calibration Engineer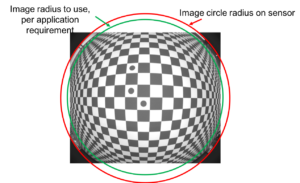 Imatest is seeking a full-time employee whose primary responsibility will be the development of solutions for high-precision geometric calibration of a wide array of camera systems, from ADAS vision systems to AR headsets.
You'll enjoy working on the mathematical science of our solutions, solving our customers' diverse calibration problems, and working with the next generation of imaging products. 
Must be able to manage the

mathematical underpinnings

as well as

requirements design, software development and testing

Ability to work with challenging situations, including multi-camera systems with simultaneous long focal lengths and extremely-wide-FOV

Assist in technical communications for marketing and documentation

Travel to customer R&D and production lines (<10% of time)

Bring a computer vision eye to a company focused on photographic image quality
Your qualities:
Strong MATLAB programming skills, C++, OOP, software design, testing frameworks knowledge.

Expertise with projective and epipolar geometry, image formation models

Knowledge of state-of-the-art camera intrinsic calibration methods

Proven experience estimating and validating calibration parameters of both monocular devices and multiple-camera arrays

Understanding of lens optics and geometric distortion models, along with image sensors and image signal processing

Degree in Computer Science, Mathematics, Electrical Engineering, Physics, Optics or degree with a focus on Imaging Science/Technology
These qualities are a plus:
Experience with cross-modal calibration of heterogeneous sensors (cameras, IMU, LIDAR, depth sensors, etc.)

Experience with collimators to calibrate within limited spaces such as production lines

Experience with optimization libraries (e.g., Ceres, dlib, RobOptim) and GPU-acceleration

Experience with manufacturing requirements and production line testing

Experience with photogrammetry
Company Benefits:
Group health insurances (medical, dental, vision)

Long and Short-term disability

Paid time off and scheduled holidays

401K plan

Flexible work schedule
Sounds interesting?  If so, send your resume to careers@imatest.com
###
Imatest LLC is a well-established engineering company based in Boulder, Colorado, that focuses on measuring the quality of digital imaging systems. Our software, hardware, and test charts are used for R&D and manufacturing testing in a wide variety of industries, including smartphones, tablets, medical imaging, automotive imaging, machine vision, and space exploration.