| | |
| --- | --- |
| Standard: | ISO 21550 — Photography— Electronic scanners for photographic images — Dynamic range measurements |
| Technical Committee: | ISO/TC 42 Photography |
| Published: | 2004-10 |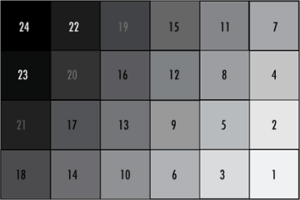 This tiny ISO 21550 chart for measuring
dynamic range
, printed on 35mm film and available from
the Imatest Store
, can be analyzed using the
Special (Multi-row) charts
"
general mxn
"
option in
Multicharts
 (highly interactive UI) or
Multitest
 (batch-capable fixed UI).
Since the chart patches are not in a standard numbering order, we had to apply a bit of cleverness to create density reference files for the two versions of the chart (0-4 and 0-6 OD). We copied the density values from the Technical Information tab on
Edmund's page
, pasted them into an Excel spreadsheet, added a column where we manually entered the Imatest patch numbers, sorted the data, then wrote the two CSV reference files), which can be downloaded by clicking on the links below.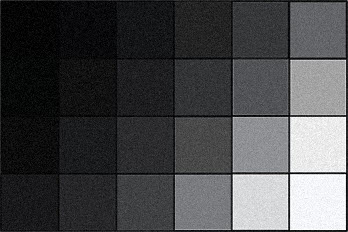 ISO-21550_0-6_reference
  (reference file for 0-6 Optical Density)
To test this we modified the Edmund image to have more reasonable patch values, Then we ran the image. Click on the thumbnail on the right to download it.
Then open Multicharts and select 7. Multi-row Grayscale & Color charts or Multitest, press the Setup button to the right of the Multitest window and make the same selection.
Then, make the following selections in the Multicharts Special Chart selection window. In Reference source enter Density file (if the reference file has not yet been selected); you will be asked to enter the file later. (In Multicharts you can enter a new density file at any time.)
Finally, here are are the density results.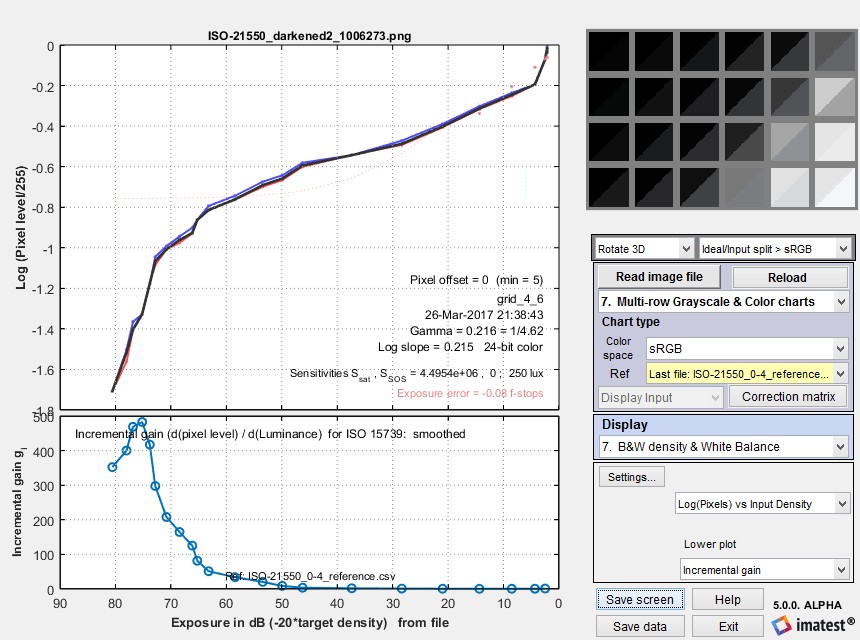 Density results