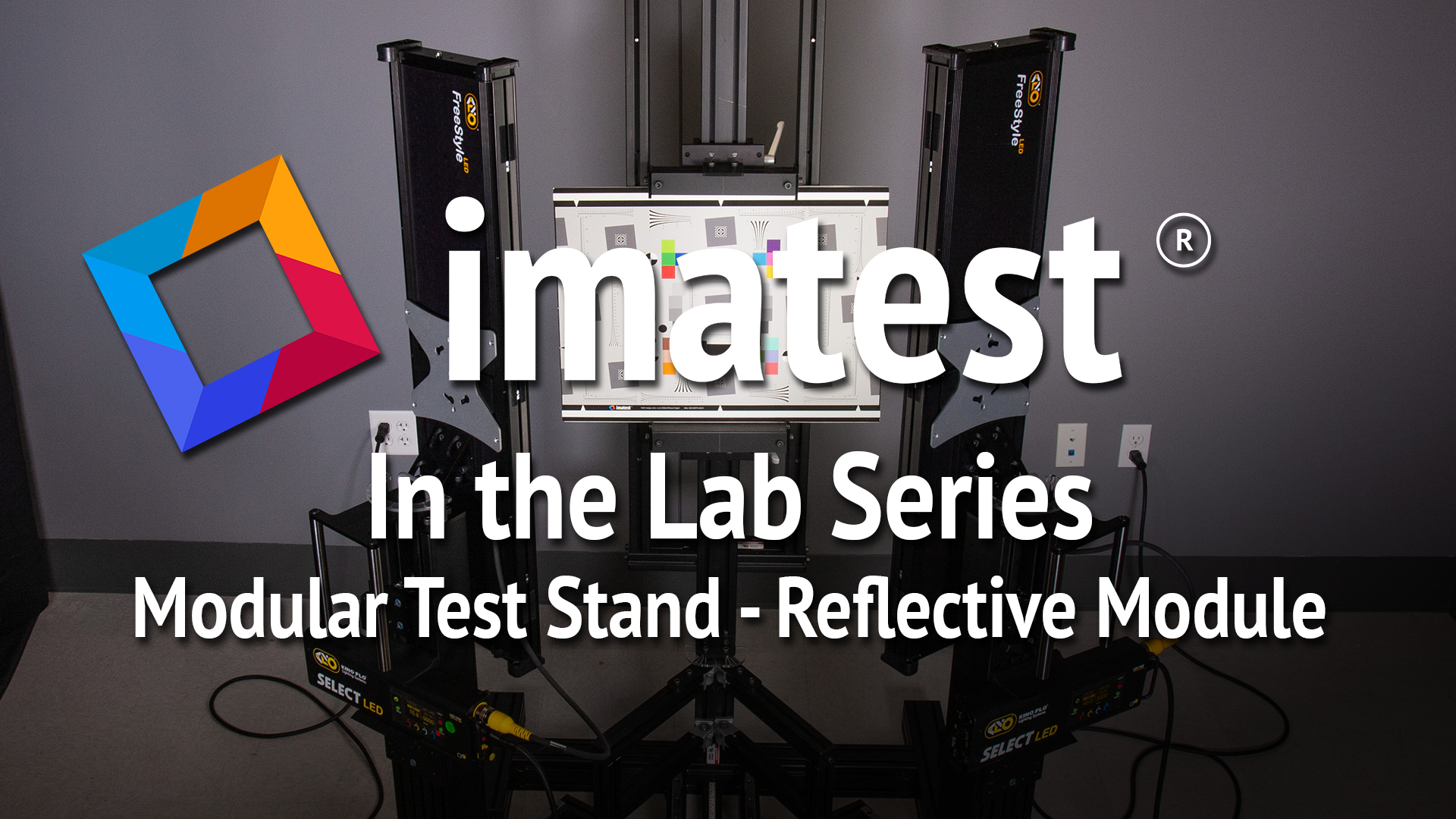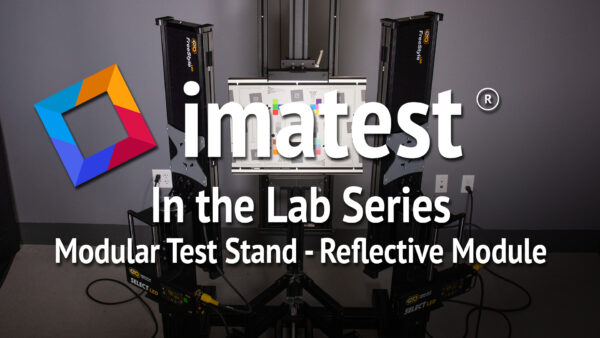 October 29, 2020
---
The WFOV Module is an add-on to Imatest's Modular Test Stand and provides an easy-to use-platform for sharpness testing of wide FOV camera systems up to 200º. The fixture integrates with the Kino Flo LED Freestyle 31 lights. Here we walk you through how to implement this system in your lab setting. Learn More
Measuring and Reading IQ Plots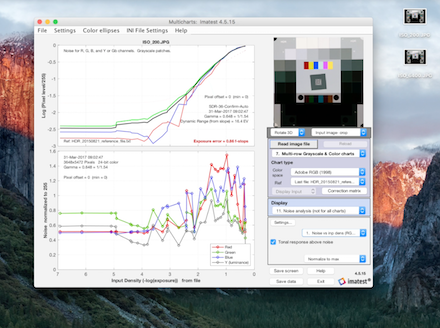 Reading Imatest Plots 2: Noise and Dynamic Range
Mar 2, 2020
---
Reading an Imatest Plot Episode 2: Noise and Dynamic Range
Webinars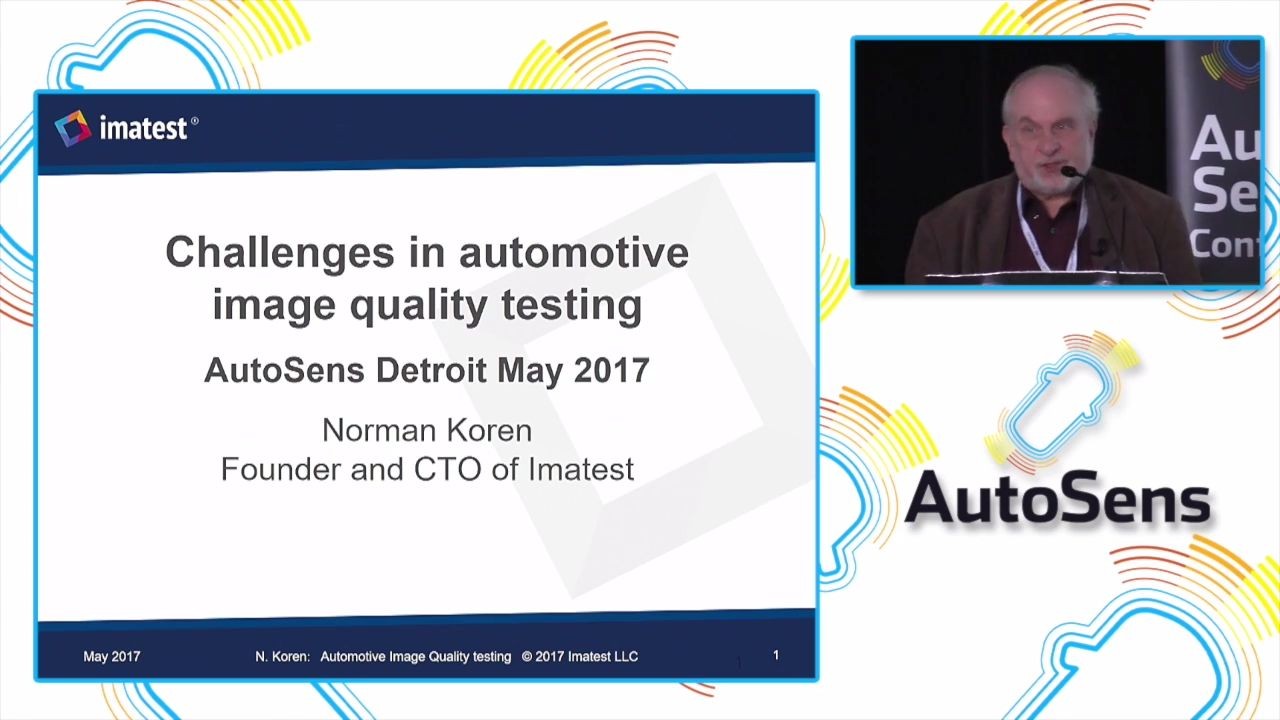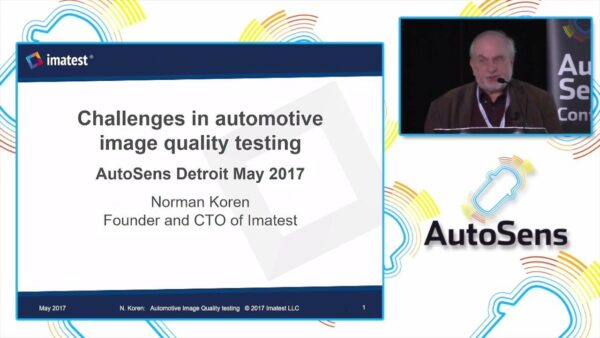 Challenges in Automotive Image Quality Testing
Jun 19, 2017
---
Imatest's Norman Koren presents his vision for challenges in automotive image quality testing.
This video was previously recorded at Autosens Detroit 2017, the world's leading vehicle perception conference. See more more at www.auto-sens.com.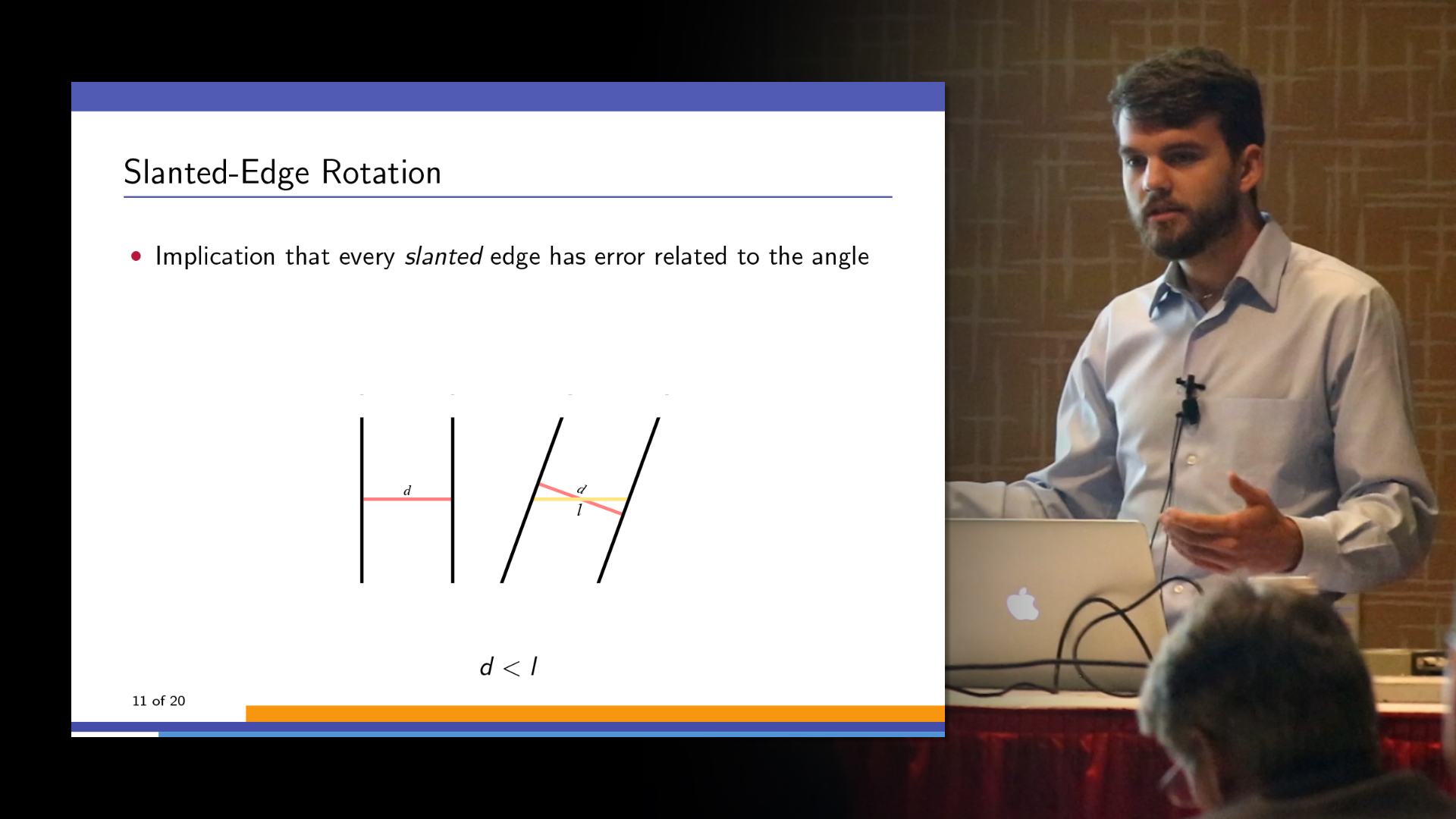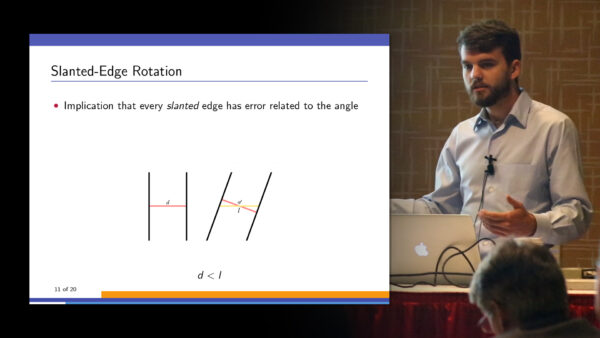 A Study of Slanted-Edge MTF Stability and Repeatability
Feb 17, 2015
---
The slanted-edge method of measuring the spatial frequency response (SFR) as an approximation of the modulation transfer function (MTF) has become a well known and widely used image quality testing method over the last 10 years. This method has been adopted by multiple international standards including ISO and IEEE. Nearly every commercially available image quality testing software includes the slanted-edge method.
Speeding up videos
A Video Speed Controller is available on the chrome web store.
If you prefer to use the console, follow these steps for Google Chrome:
Open the video.
Hit ctrl+shift+I or right-click then choose Inspect to view the HTML for the web page. It will show up to the right of the video.
Click on the Console tab.
To increase the playback speed, for example by 1.5×, type "document.querySelector('video').playbackRate = 1.5;" then press Enter.
To return to normal speed, enter the same command with the playbackRate set to 1: "document.querySelector('video').playbackRate = 1;".
(You can copy and paste the text in steps 4 and 5.)