Software
Imatest Master
Reinventing the standards for image quality testing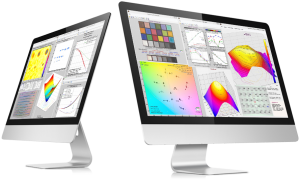 Imatest Master is our most popular product and is used by hundreds of companies to develop and test digital cameras and imaging systems. Imatest Master includes a full set of image quality tests and supports most standard test charts.
---
Imatest IT
Balancing product yield and quality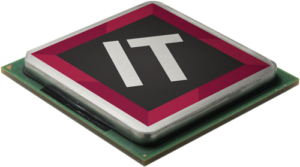 The Industrial Testing (IT) software package allows for integration of key Imatest Master modules into an existing testing program as software components. IT ensures that you have consistent test results throughout the manufacturing process and detects potential quality problems early on, preventing costly loss further down the line.
---
Imatest Ultimate
Imatest Ultimate combines the analysis suite and real-time image acquisition ability of Imatest Master with the automated testing of Imatest IT. This enables engineers to refine settings while integrating Imatest's software library with factory or lab control systems. Imatest Ultimate offers our complete software capabilities within a single license.
Test Charts
Ensure precision and accuracy
Image quality testing is a field that requires accuracy and reliability.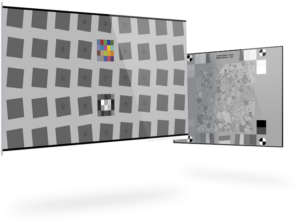 To that end, it's important that your company uses the right test chart for the imaging equipment that you're testing. Imatest offers both industry standard charts and proprietary test charts created by our image quality experts to ensure less wasted area and better measurements.
Equipment
Imatest provides high-grade equipment for professional image quality testing solutions. From color and light meters to light sources to the Modular Test Stand. Whether you need one piece of testing equipment or an entire test lab, we help you create optimal testing environments.
Modular Test Stand
The Imatest Modular Test Stand (MTS) enables you to produce superior cameras while significantly reducing time spent in the lab. The MTS is an easy-to-use platform that facilitates precise setup and repeatable camera positioning for consistent imaging tests. And it's configurable so it accommodates your camera system.
MTS Reflective Module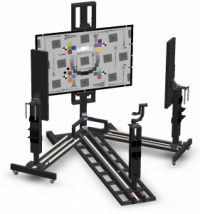 The Imatest MTS Reflective Module is an add-on to the Modular Test Stand. The Module works with Kino Flo Freestyle 31 lights and reflective charts. It provides easy and dampened height adjustment, angle indicators to determine light angles, and physical indicators to mark positions.
Lighting Sources
Glare-free illumination is essential for achieving accurate, repeatable measurements (see Test Lab Setup for placement instructions). Imatest lighting systems involve two categories of innovative equipment solutions: reflective and uniform.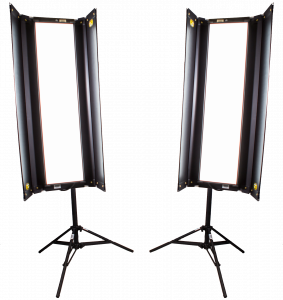 Reflective Lighting Equipment
Glare-free illumination is essential for achieving accurate, repeatable measurements. And reflective Lighting is a key capability offered by Imatest. See test charts for further details.
Uniform Lighting Equipment
Uniformity measurements indicate the tendency of an imaging system to become darker from the center of an image. This is due to the radial nature of the lens that collects more light in the center, which can be particularly strong with wide-angle lenses. Testing for uniformity requires a flat-field test or uniform light source.
Imatest offers three uniform lighting equipment options: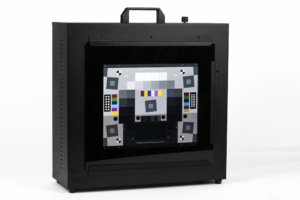 Collimators
The Imatest Collimator Fixture is the first commercially available desktop machine that allows long-range testing in space-restricted environments. Each Collimator Fixture includes a validation procedure that ensures a minimal work-distance error and an onboard computer that displays and saves camera positions, lens and light panel configurations, and simulated distances.
Other Imatest Collimator products include: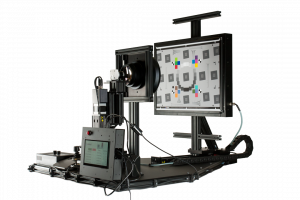 Motion Generators
Image stabilization compensates for camera motion that prevents hand tremors and vibrations from degrading image sharpness and resolution. Additional Imatest stabilization options include: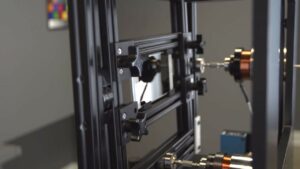 Imatest Robotic Automation
Robotic Automation allows you to test multiple scenes with one device as well as implement feedback control loops for lighting adjustments. Dynamic camera alignment and tunable distance parameters increase testing repeatability and decrease errors.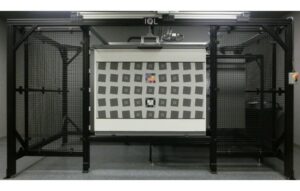 Imatest offers several Robotic Automation options:
Manufacturing Equipment
Advanced production line testing 
Create comprehensive manufacturing test solutions. Test components and/or complete devices with a wide variety of manual, semi-automatic and automatic test machines. Capabilities include geometric calibration, focus, blemish, electrical, and OIS testing as well as adhesive application and curing.