Comprehensive image quality testing.
Test everything from sharpness and distortion to color and illumination with Imatest Master.
Automatic Chart Identification — The new automatic chart identification feature automatically identifies the chart type upon uploading an image. This is advantageous for working with large amounts of images, as it allows users to expedite the analysis options tab. In addition, this feature may help those who are new to the software or are unfamiliar with our charts.
Internationalization – Internationalization of the main window. We've added a dropdown where users can choose between 5 languages to display in the main window. Languages include English, Traditional Chinese, Simplified Chinese, Korean, and Japanese.
Slanted edge sharpness support for ISO 12233 standards – SFR settings options to support forthcoming IEEE P2020 and ISO-12233 standards. There are two new options that can be used for SFR Settings to control the Edge SFR Algorithm: Imatest 22.1 (recommended), and ISO 12233:2022 (draft). Both options utilize the Tukey window and 5th order polynomial fitting for accurate results.
Sagittal/tangential MTF addition to the Radial (lens-style) MTF plot – Improved Radial MTF plot with sagittal/tangential MTF data. This upgraded feature is compatible with a multitude of charts, including SFRplus, SFRreg, eSFRiso, and Checkerboard.

FocusField Postprocessor – FocusField is a postprocessor for displaying camera test results from batches of images acquired at different distances and/or with different focus settings. FocusField can display Depth of Field, Curvature of field, axial chromatic aberration, and exact lens focal length.
Improved RegMark Detection Controls – Controls have been added to guide Regmark detection for SFRreg images. This improves detection in situations such as: low-contrast marks, blurry marks, small targets and high noise.
R&D Solutions:  
Analyze over 30 popular test charts with different features for color, tone, sharpness, noise and many other image quality factors.
Faster, more efficient and more reliable than creating in-house software.
Direct image acquisition cuts out several steps in the image quality testing process.
Continuous reload and analysis enables real-time viewing of parameter adjustments on various aspects of system performance.
Test for a variety of image quality factors at once using SFRplus or eSFR ISO, and reduce the amount of time spent switching between charts
Sensor evaluation boards: ON Semiconductor, Omnivision, Sony & More
General interfaces: DirectShow, USB Webcams, GigE Vision, GenICam & More
Frame grabbers
Proprietary Camera Interfaces
Learn More About Imatest Master: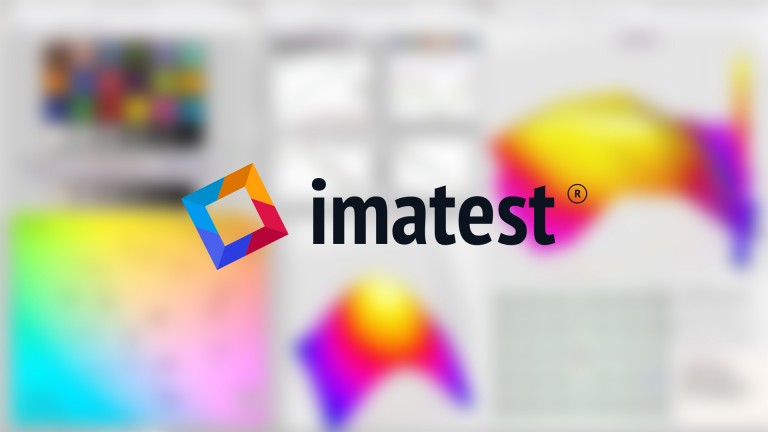 Node-locked Subscription License:$2,800.00
Floating Subscription License:        $4,480.00
Annual subscription price.