Comprehensive image quality testing.
Test everything from sharpness and distortion to color and illumination with Imatest Master.
2020.1 Features and Enhancements:
Lighting Control — Set up and control DMX lights (Kino Flo) and Lightboxes, and monitor lighting conditions with an Isolight puck. The feature lets you manage the brightness and color temperature of individual lights and save your settings to scenes that allow you to perform rapid switching between light configurations.
Shannon Information Capacity — Measure the Shannon information capacity of imaging systems in units of bits per pixel from sinusoidal Siemens star patterns. Because frequency-dependent signal and noise are measured from the same locations on the star, they are subject to identical image processing unlike slanted-edge MTF and flat patch-based noise measurements.
New CCM Linearization Option — Calculate the linearization parameters from the grayscale patches on the target. Results are more accurate than previous methods. (The previous Color Correction Matrix [CCM] calculation, derived from images of color charts [including grayscales], generally required knowledge of the gamma [Opto-Electric Conversion Function] curve of the image for proper linearization.)
MATLAB Compilier Runtime Library — Add Mac OS Catalina Support, decrease build size.
Read Raw Module Updates:

Decompanding JSONs now accept a simpler "kneepoint form" definition.
14-bit MIPI unpacking now available.
32-bit image data can now be written out.

Software Analytics — This helps us understand the usage patterns of license holders. When you opt in to share usage data with us, we can learn which areas of the software are used most often, which will help us improve our support and offer new licensing options.
5.2 Features and Enhancements:
5.1 New Features and Enhancements:
R&D Solutions:  
Analyze over 30 popular test charts with different features for color, tone, sharpness, noise and many other image quality factors.
Faster, more efficient and more reliable than creating in-house software.
Direct image acquisition cuts out several steps in the image quality testing process.
Continuous reload and analysis enables real-time viewing of parameter adjustments on various aspects of system performance.
Test for a variety of image quality factors at once using SFRplus or eSFR ISO, and reduce the amount of time spent switching between charts
Featured Modules:
Sensor Evaluation Boards
OnSemi
Omnivision
Toshiba
STMicroelectronics
Graphin EasyLab
Capture Interfaces
Android
DirectShow
QuickTime
Analog
Camera Link
GigE Vision
DCAM IEEE 1394b
Blackmagic Design
Learn More About Imatest Master:
Camera Vendors
Adimec
Allied Vision Tec
FLIR
Hamamatsu
Hitachi
Matrox Imaging
Microsoft Kinect
National Instruments
Sony
Toshiba Teli
GEViCAM
Imperx
Lumenera
Matrix Vision
Teledyne DALSA
QImaging
VRmagic
XIMEA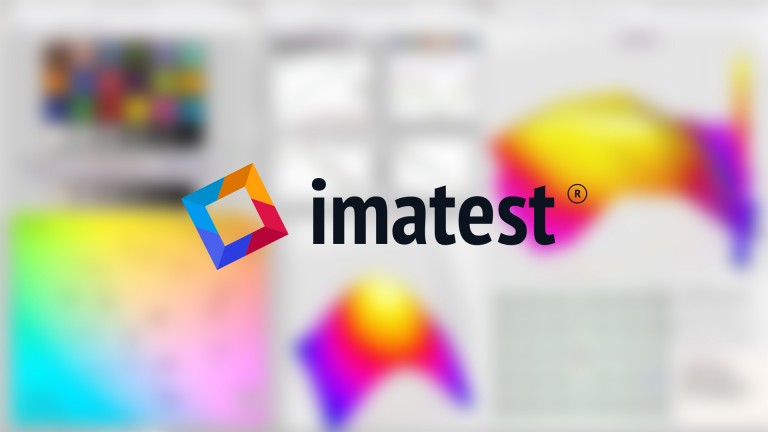 Single License:    $3,800.00
Floating License: $6,080.00