Comprehensive image quality testing.
Test everything from sharpness and distortion to color and illumination with Imatest Master.
Edge tracking during live focusing in Imatest Master — Improved performance and stability when adjusting focus during live image acquisition. This enables refinement of your regions of interest as focus or distance adjustments impact your camera's magnification and cause your regions of interest to shift. 
Improved Display Alignment for Device Manager — Provides enhanced user capabilities for aligning test charts including crosshairs and grid line display. Use the Device Manager to select and configure your device and align your test charts for use with Live Image Acquisition or Focus Score Plus features.
Rescharts Focus Score Plus — Enables real-time auto WB, focus, and exposure measurements on any image region. Users can view metrics such as Sharpness or Color Temperature change in real time as live focus or lighting conditions are adjusted.
OpenEXR HDR format support — Imatest now supports reading OpenEXR images. Customers can use this format with enhanced high dynamic range and color precision.
LibRaw Next Generation RAW decoder — The successor to dcraw offers additional camera support and allows users to read files such as Canon CR3. Libraw supports a total of 1052 cameras, adding support for 321 new cameras compared to what was previously provided with dcraw.
CPIQ v2 Exposure Quality Loss Calculation — Calculation of Exposure Metric which determines the effect of over or underexposure on perceptual quality. Available on Colorchecker-24 and Colorchecker-SG charts through the Color/Tone module. The metric is reported using units of Just Noticeable Differences (JND).
R&D Solutions:  
Analyze over 30 popular test charts with different features for color, tone, sharpness, noise and many other image quality factors.
Faster, more efficient and more reliable than creating in-house software.
Direct image acquisition cuts out several steps in the image quality testing process.
Continuous reload and analysis enables real-time viewing of parameter adjustments on various aspects of system performance.
Test for a variety of image quality factors at once using SFRplus or eSFR ISO, and reduce the amount of time spent switching between charts
Sensor evaluation boards: ON Semiconductor, Omnivision, Sony & More
General interfaces: DirectShow, USB Webcams, GigE Vision, GenICam & More
Frame grabbers
Proprietary Camera Interfaces
Learn More About Imatest Master: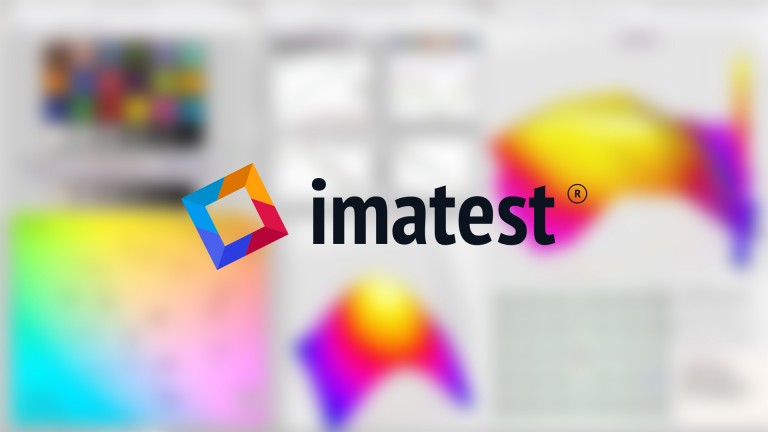 Node-locked Subscription License:$2,800.00
Floating Subscription License:        $4,480.00
Annual subscription price.