Exceed image quality standards
Our in-house charts, designed by our team of experts, were specifically developed to work seamlessly with Imatest Master, IS and IT. SFRplus test charts are the most powerful charts available for imaging system development and quality verification.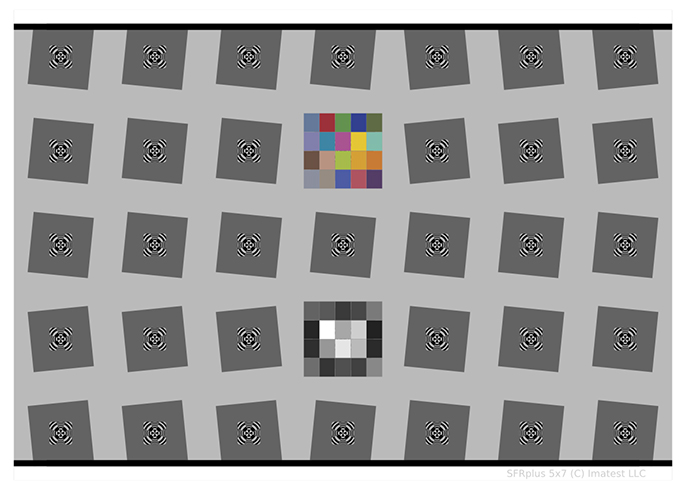 Meet the international standard for image quality
Some companies adopt ISO standard charts as their own internal standard and then choose Imatest software to automatically and reliably test with those charts. Printed to our exacting standards, select the ISO standard chart that's right for your company.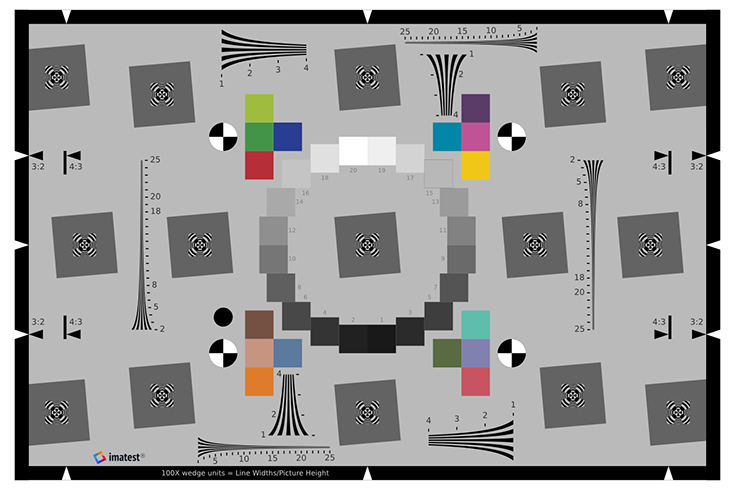 Expertly test texture reproduction
The "Dead Leaves" chart was the first to test a camera's ability to reproduce texture; Imatest has improved upon this with our "Spilled Coins" chart, which is perfectly scale invariant, producing reliable and consistent test results.
Test a number of image quality factors at once
Our dynamic range chart is designed to test tonal response, noise, basic resolution and color. When used with the Stepchart module, imaging companies can test a high range of density levels.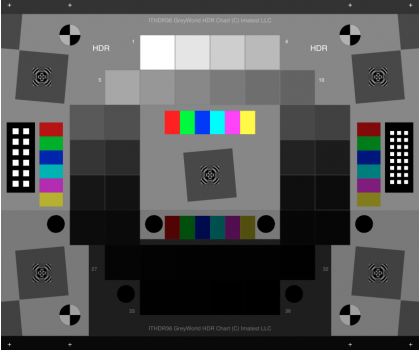 The de-facto industry standard for color accuracy and appeal
If your mission is to get the most accurate color with the greatest appeal, the X-rite test charts are your best choice. Choose from the standard 24-patch ColorChecker or, for more detailed analysis, use the 140-patch ColorChecker SG.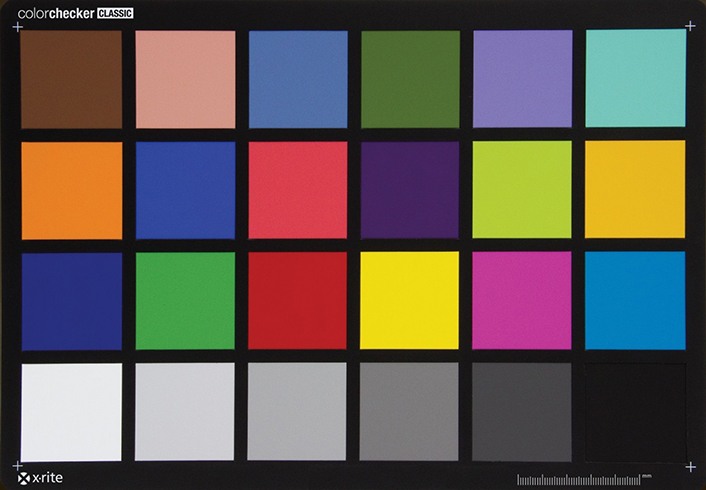 More than the standard image quality charts
There are many imaging devices on the market that don't fit the standard image quality testing parameters. For those products, we've developed a range of other charts that are outside the sphere of standardized test charts.