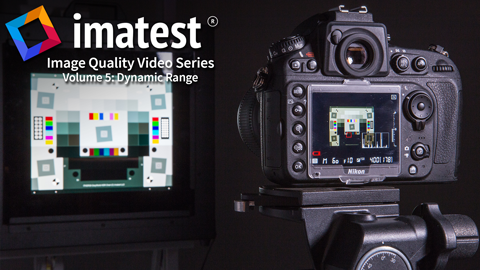 Image Quality Factors Series: Dynamic Range
May 16, 2017
---
The highest quality images are produced by optimizing many key factors. Dynamic Range is characterized by the ratio between the highest light intensity that a camera system can capture and the darkest tones that become indistinguishable from noise. Dynamic range measurements are useful for optimizing system performance and for verifying camera design specifications. Informed consumers seek camera systems with superior dynamic range, which can capture information in dark shadows while maintaining detail in brighter areas.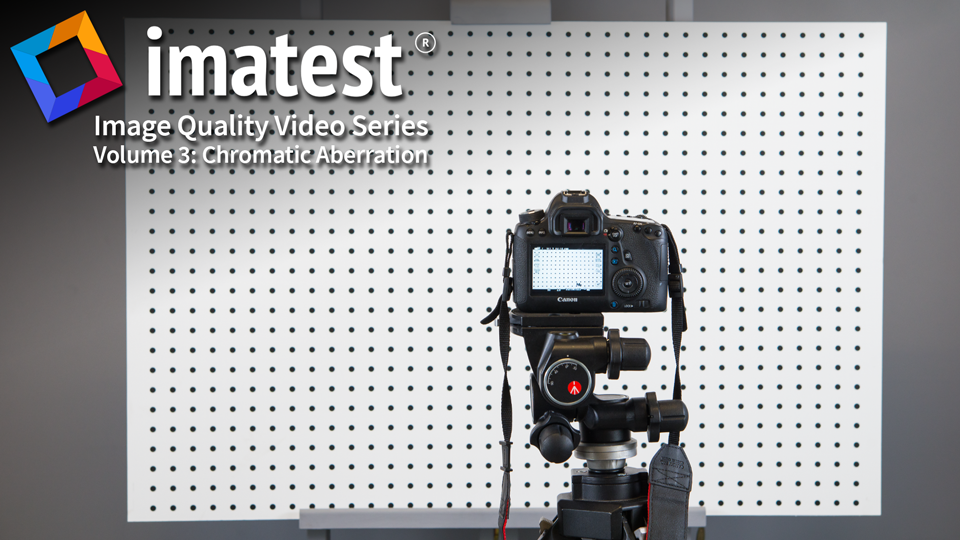 Image Quality Factor Series: Chromatic Aberration
Feb 21, 2017
---
Lateral chromatic aberration (LCA), AKA lateral chromatic displacement (LCD) and "color fringing", is a lens aberration that causes colors to focus at different distances from the image center. It is most visible near the corners of images. In this video, we will explain the techniques used to measure for LCA.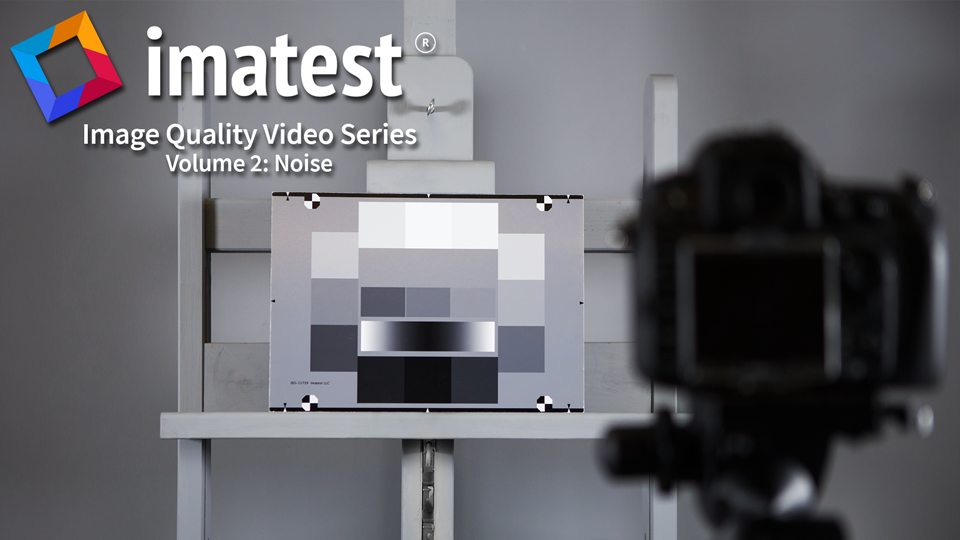 Image Quality Factors Series: Noise
Jan 16, 2017
---
The highest quality images are created by optimizing many key image quality factors. Noise is an undesirable random spatial variation, visible as grain in film, or pixel level fluctuation in digital images. Learn how Noise effects your camera system using Imatest.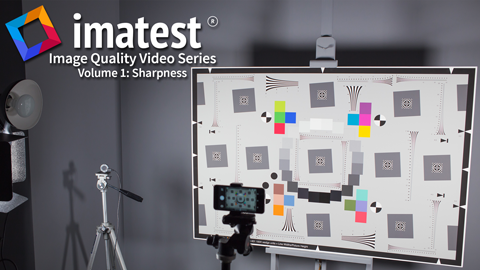 Image Quality Factors Series: Sharpness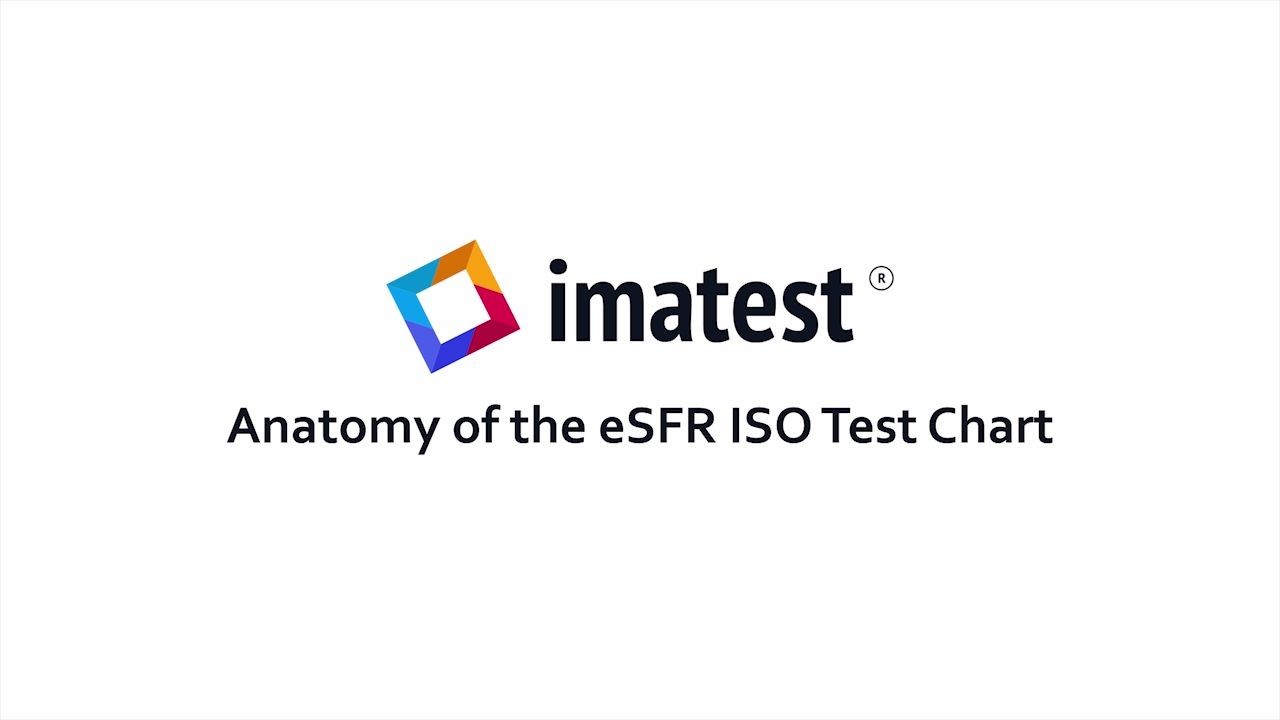 Anatomy of the eSFR ISO Test Chart
Selecting a Chart: SFRplus and eSFR ISO
Apr 1, 2015
---
The key differences between SFRplus and eSFR ISO are outlined. These charts share many similar features and can be used to perform many similar image quality analyses. Understanding which features differ will help you select the most appropriate test chart to analyze your imaging systems.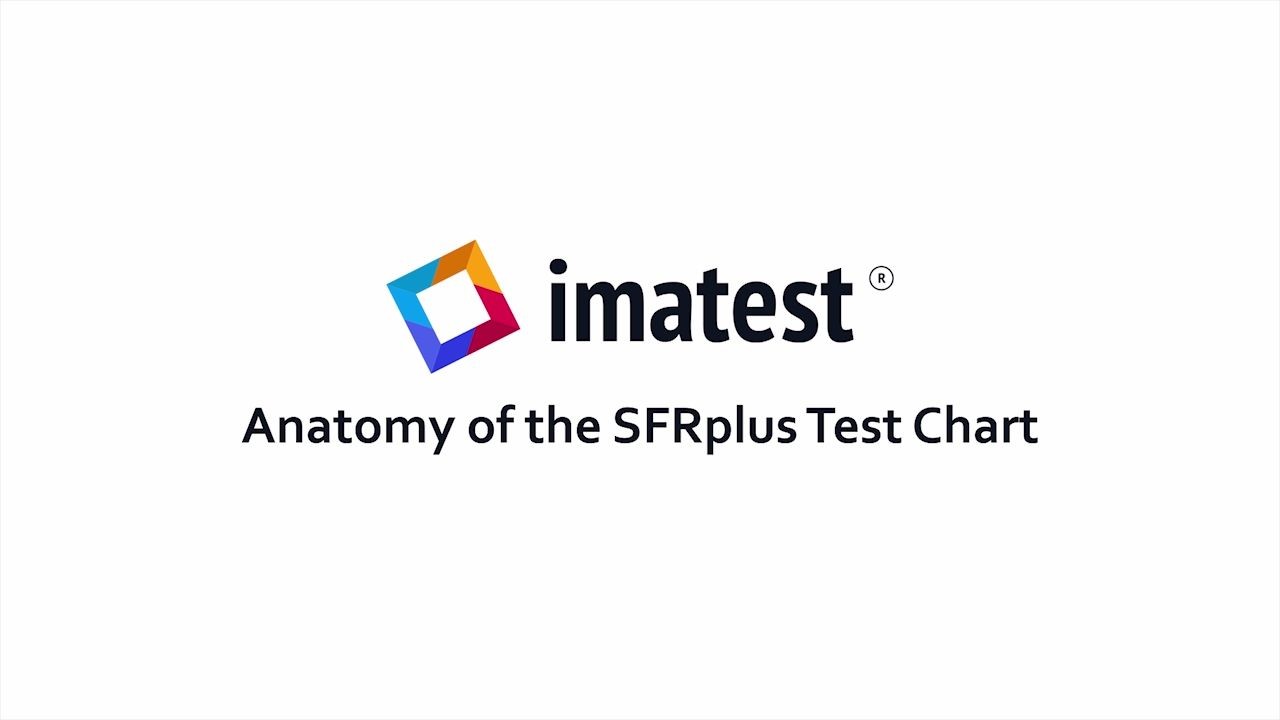 Anatomy of the SFRplus Test Chart
Feb 2, 2015
---
The elements of the SFRplus test chart enable calculation of a number of image quality factors, including but not limited to spatial frequency response, geometric distortion, tilt, chromatic aberration, tonal response, gamma, white balance and color reproduction.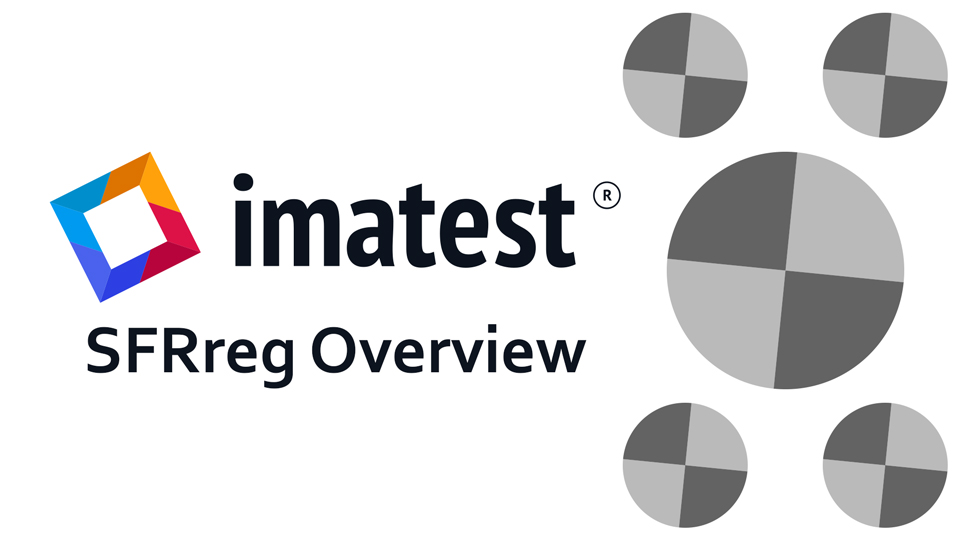 Sep 16, 2015
---
Imatest SFRreg performs highly automated measurements of sharpness and lateral chromatic aberration from images that contain registration mark patterns: circles with two light and two dark quadrants. Unlike standard test charts, these patterns do not need to be located on a flat surface.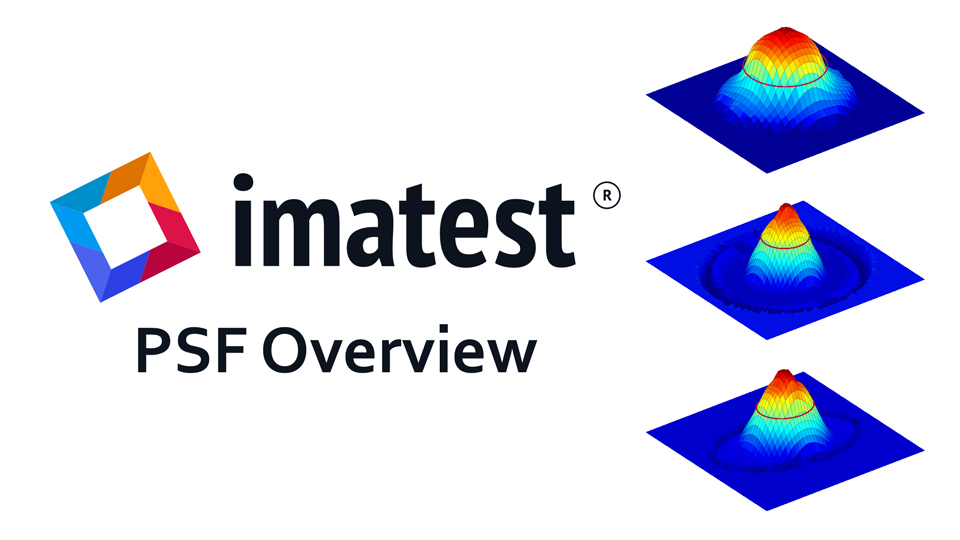 Point Spread Function (PSF) Overview
Sep 16, 2015
---
Imatest can estimate an imaging system's loss of resolution (point spread function) using a pair of collocated, near-sagittal and tangential slanted edges on SFRplus, eSFR ISO and SFRreg targets. Easily analyze and improve sharpness, chromatic aberration, and distortion measurements.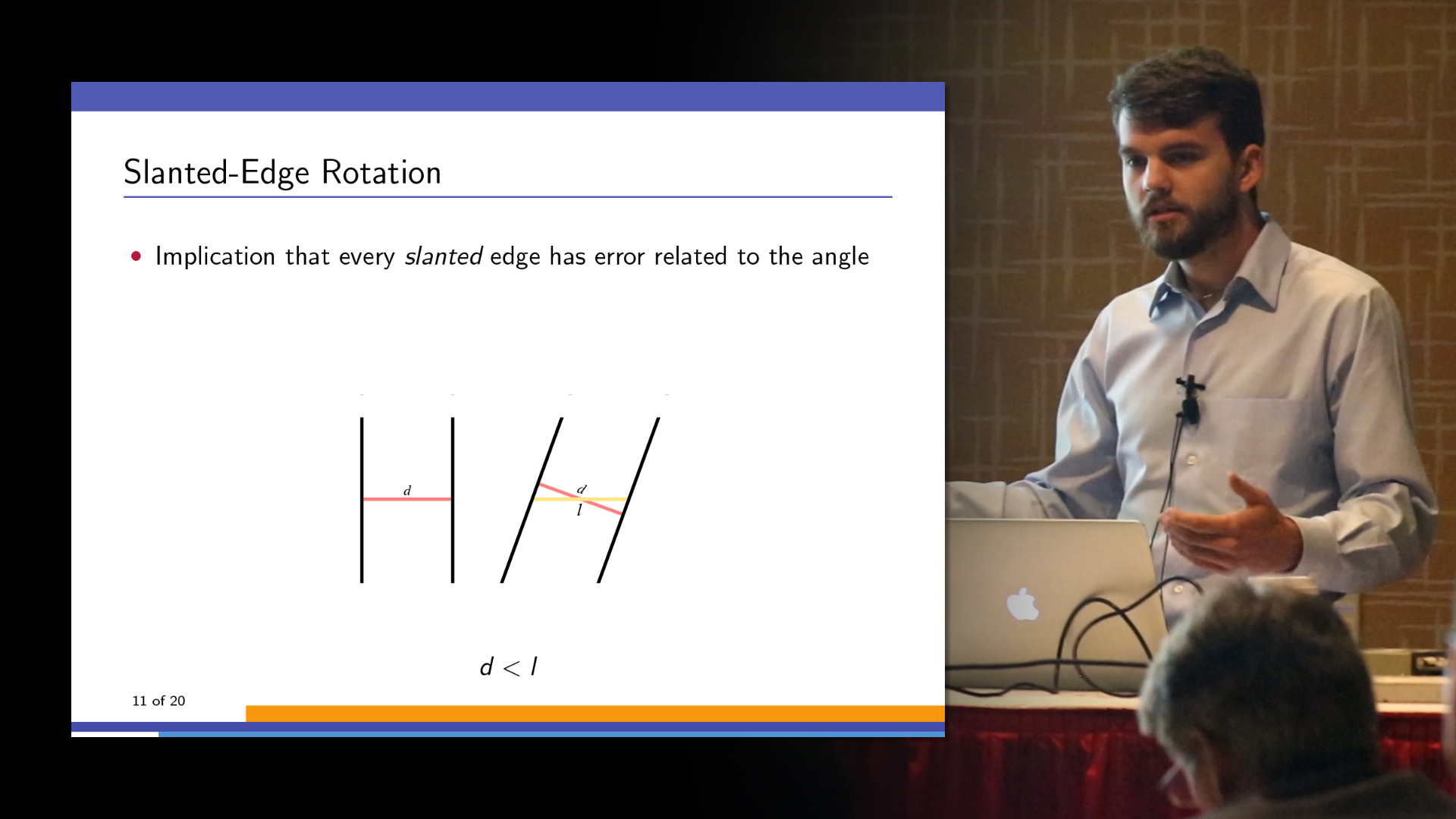 A Study of Slanted-Edge MTF Stability and Repeatability
Feb 17, 2015
---
The slanted-edge method of measuring the spatial frequency response (SFR) as an approximation of the modulation transfer function (MTF) has become a well known and widely used image quality testing method over the last 10 years. This method has been adopted by multiple international standards including ISO and IEEE. Nearly every commercially available image quality testing software includes the slanted-edge method.