Comprehensive image quality testing.
Test everything from sharpness and distortion to color and illumination with Imatest Master.
5.1 New Features and Enhancements:
5.0 Features & Enhancements:
Image Acquisition: Image acquisition capabilities added to Imatest Master. See our full list of supported hardware.
Imatest Database: Track numerous testing sessions in a convenient web application.
Imatest Test Manager: Organize a set of modules to run with user-defined test plans.
Imatest Reports: Generate interactive reports to efficiently analyze data outputs.
Arbitrary Charts: Combine the features you need to analyze in a single test chart
Image Statistics Viewer: Examine a number of image properties including cross-sections, square regions, histograms, Fourier spectrum, distance between points, and EXIF data.
Multi-Wedge Plot: Provides multiple regions of interest (ROI) for the analysis of multiple wedge plots on an eSFR ISO test chart.
Image Processing Module: Read, process, and save batches of images by reading a batch of several images rather than one individual image.
SFRreg Center Chart: Analyze MTF measurements near the camera's center field of view on ultra-wide cameras as well as tonal response, noise, and color measurements.
R&D Solutions:  
Analyze over 30 popular test charts with different features for color, tone, sharpness, noise and many other image quality factors.
Faster, more efficient and more reliable than creating in-house software.
Direct image acquisition cuts out several steps in the image quality testing process.
Continuous reload and analysis enables real-time viewing of parameter adjustments on various aspects of system performance.
Test for a variety of image quality factors at once using SFRplus or eSFR ISO, and reduce the amount of time spent switching between charts
Featured Modules:
Sensor Evaluation Boards
OnSemi
Omnivision
Toshiba
STMicroelectronics
Graphin EasyLab
Capture Interfaces
Android
DirectShow
QuickTime
Analog
Camera Link
GigE Vision
DCAM IEEE 1394b
Blackmagic Design
Learn More About Imatest Master:
Visit the Imatest Change Log to see all update details
Image Quality Factors and How We Measure Them
What is Sharpness and How is it Measured?
Using image acquisition push interface
Using image acquisition with ON Semi Devware
Using image acquisition with Omnivision OVTAPantherM
Acquiring Video from Analog Sources
Imatest Master now supports image acquisition 
Download Imatest Master Product Information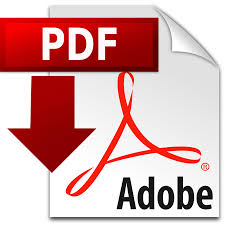 Camera Vendors
Adimec
Allied Vision Tec
FLIR
Hamamatsu
Hitachi
Matrox Imaging
Microsoft Kinect
National Instruments
Sony
Toshiba Teli
GEViCAM
Imperx
Lumenera
Matrix Vision
Teledyne DALSA
QImaging
VRmagic
XIMEA