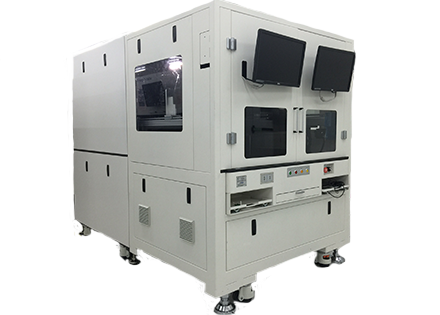 Imatest is pleased to announce our partnership with isMedia, a specialist in building digital imaging test machines and custom test solutions. This partnership will provide customers with a wide range of highly customizable test machines capable of extensive image quality analysis on manufacturing lines.
The first products of this partnership include a variety of compact camera module and device level test machines that deliver semi-automatic and fully automatic functionality.  
Manufacturing customers can capitalize on the wide array of tests available, including: focus, blemish, electrical, and optical image stabilization (OIS) tests.
Fully automated machines enable module assembly with UV curable adhesive, pass/fail module sorting for quality control, and also interface with machine part-delivery systems for complete automation. Extensive customization options are available.
"We are pleased to integrate Imatest software with isMedia test machines. With the addition of Imatest's comprehensive software modules, existing Imatest customers can now directly tie their manufacturing results to their R&D specifications," stated Seongchelo Hong, isMedia's CEO.
Imatest CEO, Jeff Herman, commented, "We have partnered with isMedia because we believe in the quality of the machines they build and the strength of their team. Together we have already tested millions of units on manufacturing lines. We are confident that we will continue to address the ever-changing and unique needs of our customers."
About isMedia
Since 2002 isMedia has specialized in building digital imaging test machines and custom test solutions.Their focus ranges from 

digital imaging and analysis to machine vision software, microcontroller applications and more. isMedia builds manual, semi-automatic, and automatic solutions. They have produced millions of products for global partners and continue to create complex, customized test solutions.