Boulder, Colorado – Technical Marketing Manager
Imatest LLC is a well-established and growing software company based in Boulder, Colorado, that focuses on measuring the quality of digital imaging systems.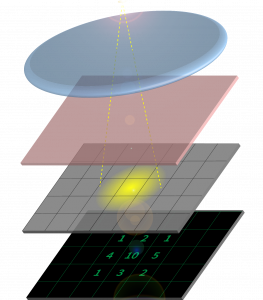 Our software, hardware, and test charts are used for R&D and manufacturing testing in a wide variety of industries, including consumer electronics, automotive, medical, security, machine vision, and aerospace. Our customers include nearly every company that creates a product containing a high-quality camera.
We are seeking a full-time employee who can wear many hats, including:
Creating and implementing domestic and international marketing strategies for Imatest's solutions

Continuously improving the Imatest marketing website and store

Creating a marketing calendar and coordinating campaigns including monthly newsletters, product launches, and training programs, and trade shows

Evangelizing Imatest's support for ISO and IEEE standards

Understanding and advocating for the use of image quality analysis
Your qualities:
Knowledge of digital marketing best practices including Drip campaigns and social media marketing (Twitter, Facebook, LinkedIn, WeChat)

Ability to understand, interpret and present highly technical imaging science information in a simple, concise manner

Self-starter that is able to identify company needs and build effective solutions

Able to communicate professionally and facilitate work between sales operations team, technical team, and partner organizations

Extremely organized, able to balance multiple, parallel projects
These qualities are a plus:
Background in software, image quality analysis and/or color management

Experience with interpreting technical papers

Passion for digital photography

Knowledge of Google Analytics, Mailchimp, Zapier, Streak and Magento

Knowledge of HTML/CSS, JavaScript, Python or MATLAB

Working knowledge of WordPress, Google Analytics, Adobe applications

Video production and scripting

Multicultural communication experience (e.g., China, Korea, Japan)
Education/Experience requirements:
Bachelor's or Master's degree

A wide variety of majors are acceptable, including Marketing, Imaging Science, Motion Pictures, Computer Science, Cognitive Science, Mathematics, Electrical Engineering, Physics or Optics

Accepting entry-level candidates, but prefer candidates with 3 – 10 years experience
Company Benefits
Group health insurances (medical, dental, vision)

Long and Short-term disability

Paid time off and scheduled holidays

401K plan

Flexible work schedule
Sound interesting?  If so, send your resume to: careers@imatest.com
Please know that while we'll look at every resume, we can't guarantee a response.  If you are a good fit, we'll be in touch.