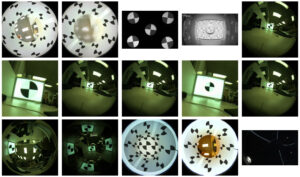 Imatest could use any images of test charts or other images collected in imaging labs. These will be used to enhance our automatic target recognition and automatic detection features.  Your donation will allow you to enter to win a $500 iTunes gift card. (see below)
We can especially use images containing registration marks, such as those present on eSFR ISO, SFRreg, 36-patch Dynamic Range and Spilled Coins targets. Any images you are willing to share would be very helpful.
Submitting an image will not give any ownership rights for that image to Imatest. Your images will not be publically redistributed and will strictly be used for internal development purposes.
Please submit your images here
---
Share for a chance to win one of two $200 Apple Gift Cards
At the end of July 2022, we will select two donators at random to receive a $200 apple gift card.  Once you have donated files at the above link, click here to email mlcv@imatest.com with subject line "Chart Image Donation" and include a donated filename in the body to submit an entry to win. 
Thank you for assisting us in improving Imatest Software.