Imatest may be installed on several computers, but an Imatest license can only be activated on one computer at a time. To run Imatest, you must activate your license. This page shows how to activate Imatest software on a computer that is offline, disconnected from the internet, or behind a strong firewall that prevents Online Activation. If it's online you can follow the simpler procedure in Online Activation. If you are moving an activation from one computer to another, you'll need to perform Online Deactivation or Offline Deactivation first. Start by opening the Imatest License Manager by clicking Help -> License Manager (Activate) from Imatest Master (or other GUI-based version).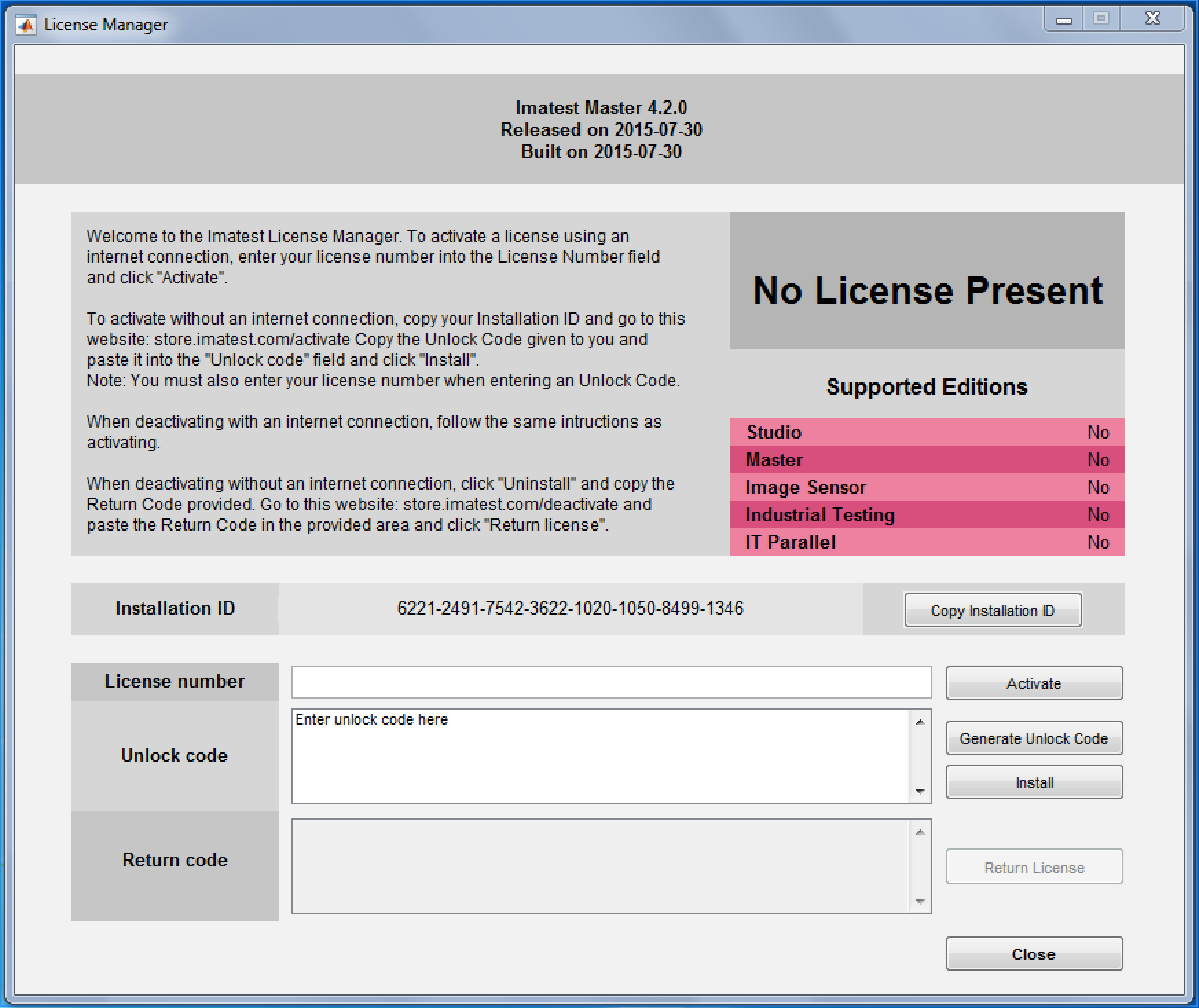 1. Enter the license number you received in your e-mail after purchasing the product.
2. Click Generate Unlock Code or go to your Customer Portal account. If you do not already have an account you will need to create one.

3. Copy the Installation ID by clicking Copy Installation ID. You can save this to a text file if you want to activate from another machine.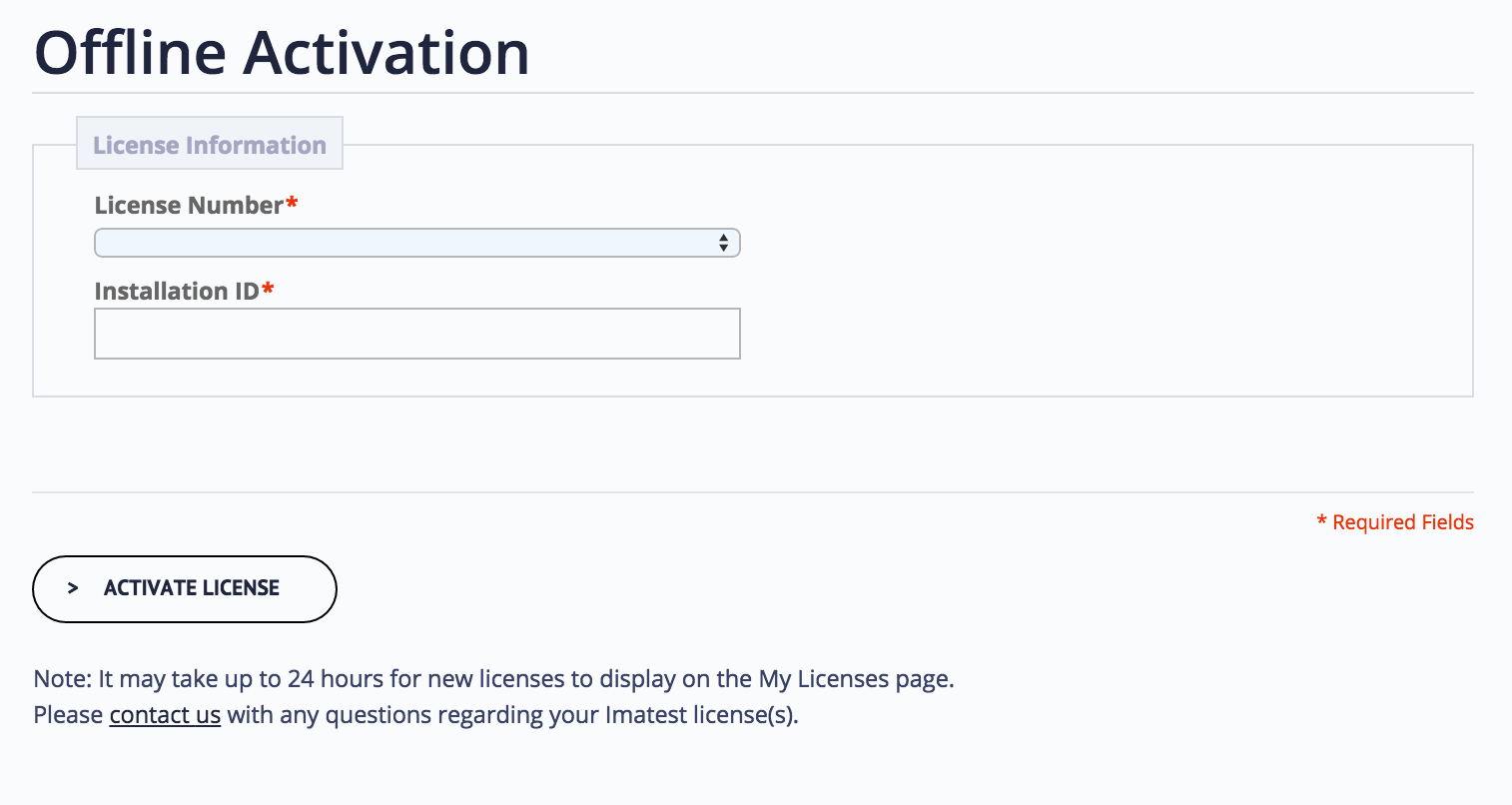 4. In the Customer Portal select your license if it is listed. If not, select [My license number is not in this list] and enter your license number.
5. Paste the Installation ID that you got from the License Manager.
6. Click Activate.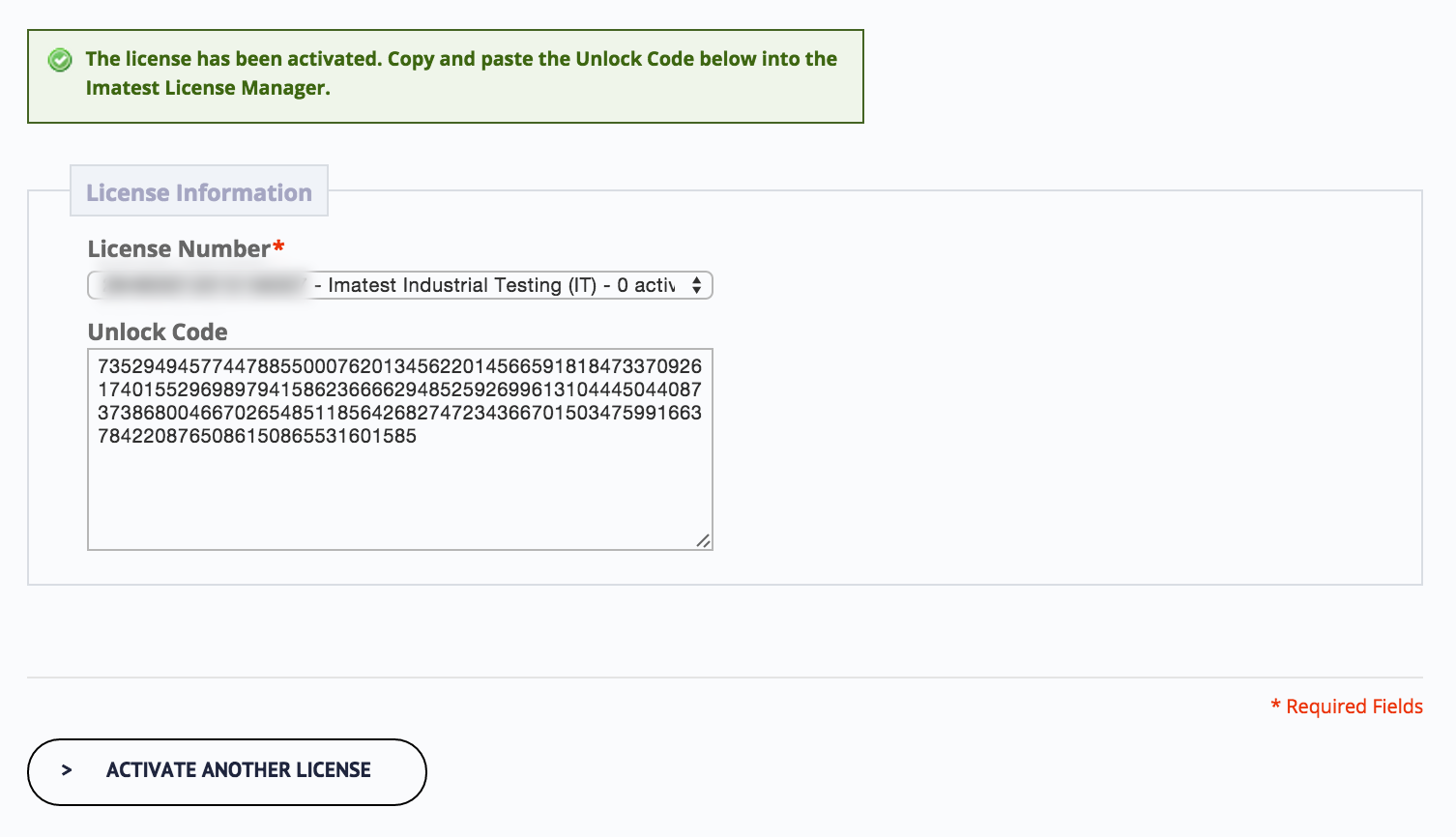 7. Copy the unlock code.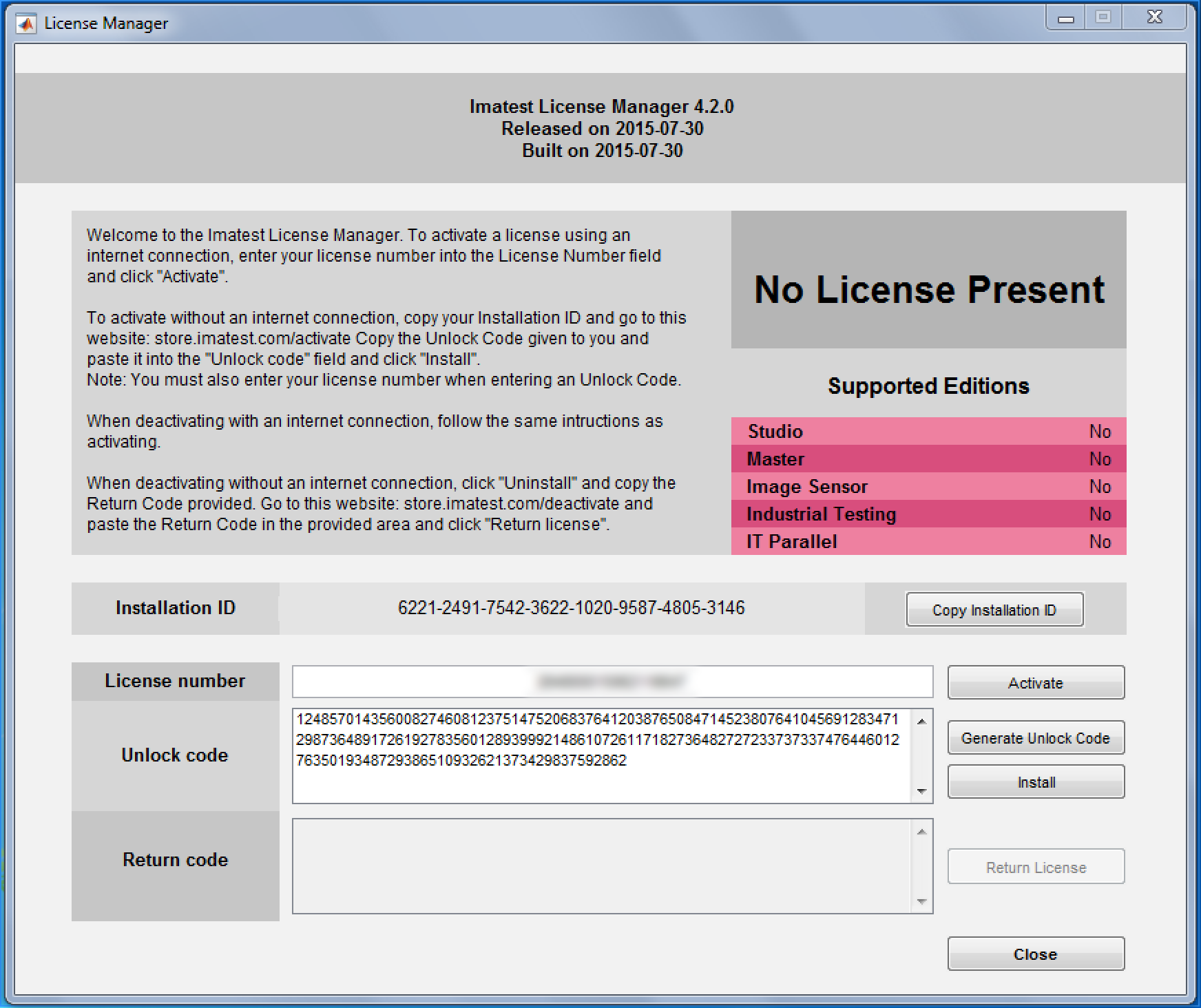 8. Paste the unlock code (you can save this to a text file if you need to activate on another machine).
9. Click Install.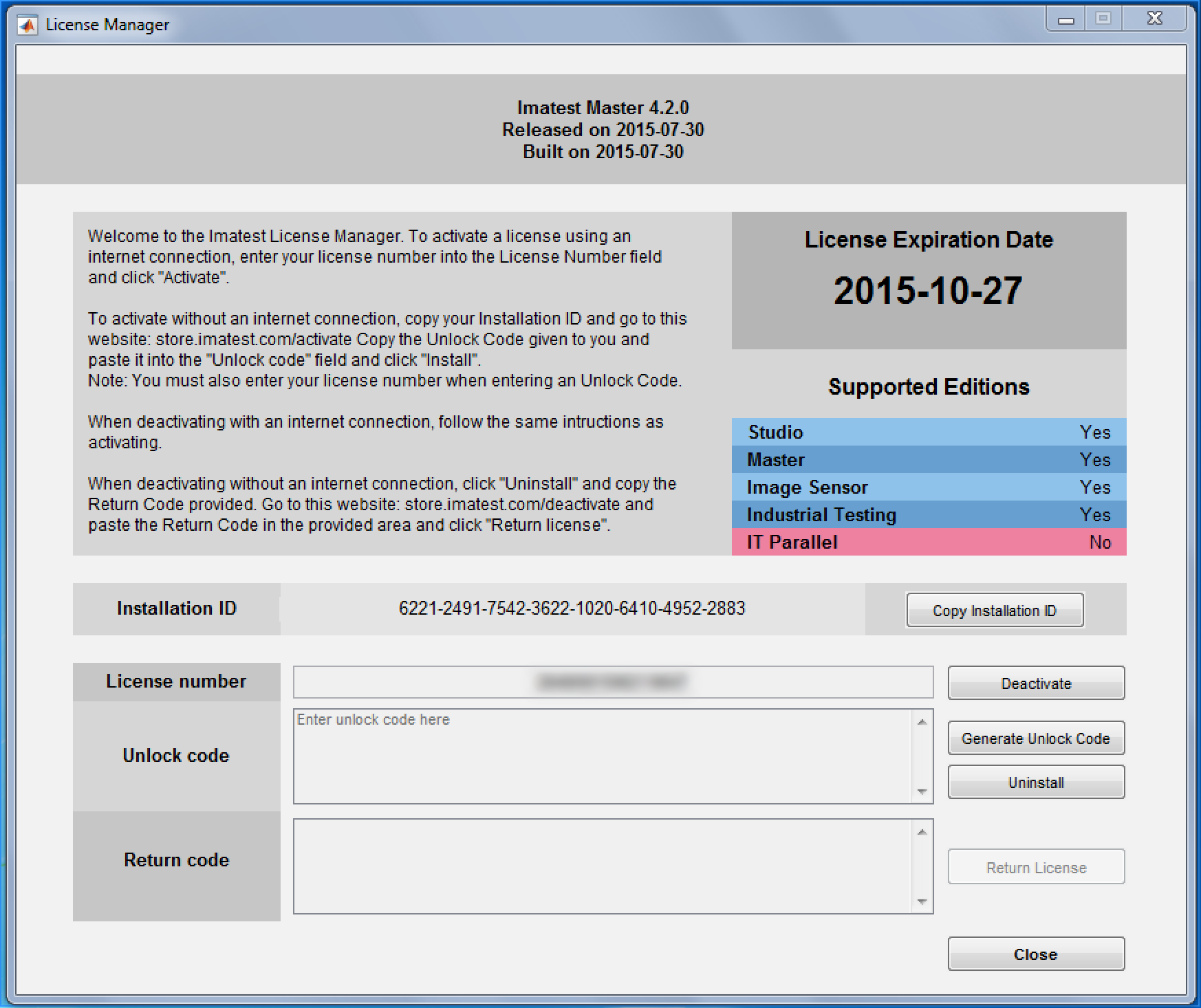 10. You have completed activation. Click Close.
See Also: