We are pleased to announce that we will return to the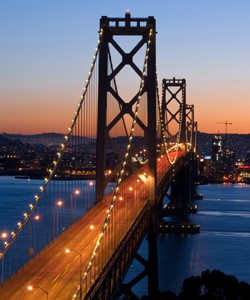 IS&T Electronic Imaging conference in 2017, to take place from January 29 – February 2 in Burlingame, CA. The conference will be held at the Hyatt Regency San Francisco Airport and will feature 20 technical conferences covering a variety of electronic imaging topics, ranging "from image sensing to display and hardcopy to machine vision in use in transportation systems" (Electronic Imaging).
We will have a booth in the exhibition hall and will be demonstrating our software and test charts. Please contact us to meet with our image quality experts. 
Additionally, we will have two speakers featured at EI 2017. 
Measuring MTF with wedges: Pitfalls and best practices
On Monday, January 30 Imatest founder, Norman Koren, joins the Autonomous Vehicles and Machine session to discuss the ISO 16505 standard  for automotive Camera Monitor Systems which uses high contrast hyperbolic wedges instead of slanted-edges to measure system resolution, defined as MTF10 (the spatial frequency where MTF = 10% of its low-frequency value). In this session, we will explore the advantages of using the slanted-edges method for measuring MTF10 as opposed to the ISO16505 standard using wedges. 
Where: Grand Peninsula Ballroom B
When: Monday, January 30, 2017, at 10:10 am
The Effects of misregistration on the dead leaves cross-correlation texture blur analysis
On Tuesday, January 31, Robert Sumner will present as part of the MTF session. His paper, co-authored by Ranga Burada and Noah Kram, explores the effects of the dead leaves cross-correlation algorithm and the variability on MTF curves. 
The dead leaves image model is often used for measurement of the spatial frequency response (SFR) of digital cameras, where response to fine texture is of interest. It has a power spectral density (PSD) similar to natural images and image features of varying sizes, making it useful for measuring the texture-blurring effects of non-linear noise reduction which may not be well analyzed by traditional methods. The standard approach for analyzing images of this model is to compare observed PSDs to the analytically known one. However, recent works have proposed a cross-correlation based approach which promises more robust measurements via full-reference comparison with the known true pattern. A major assumption of this method is that the observed image and reference image can be aligned (registered) with sub-pixel accuracy.
Where: Grand Peninsula Ballroom A
When: Tuesday, January 31, 2017, at 12:10 pm