With the increasing number of automobile camera system applications such as Advanced Driver Assist Systems and Mirror Replacements, the automotive industry has to test and meet a wide variety of image quality standards. Factors to test include dynamic range, long range focus, contrast resolution, flicker, flare, and sharpness. We can provide the necessary solutions, including charts, equipment, and software to test these factors.
We also understand that not everyone's testing needs are the same. That is why we are always standing by to help you design the solution that is best for you.
Advanced Driver Assist Systems (ADAS)
ADAS systems typically contain forward facing camera systems that rapidly analyze oncoming and nearby objects. The lenses on these cameras focus at a
long-range
to maximize the sensitivity of the system. Unfortunately, this complicates the testing process generally because of the limitations in lab size. Specialized equipment is therefore required to test the image quality at the needed distances.
Our solution includes the necessary charts, equipment, and software to optimize your testing environment; including collimating relay lenses to project a high-resolution image at a virtual distance.
Key image quality factors to be tested include:
We are members of IEEE P2020, which started work in 2016 with the goal of pioneering new standards for ADAS key performance indicators, including contrast detection probability and flicker.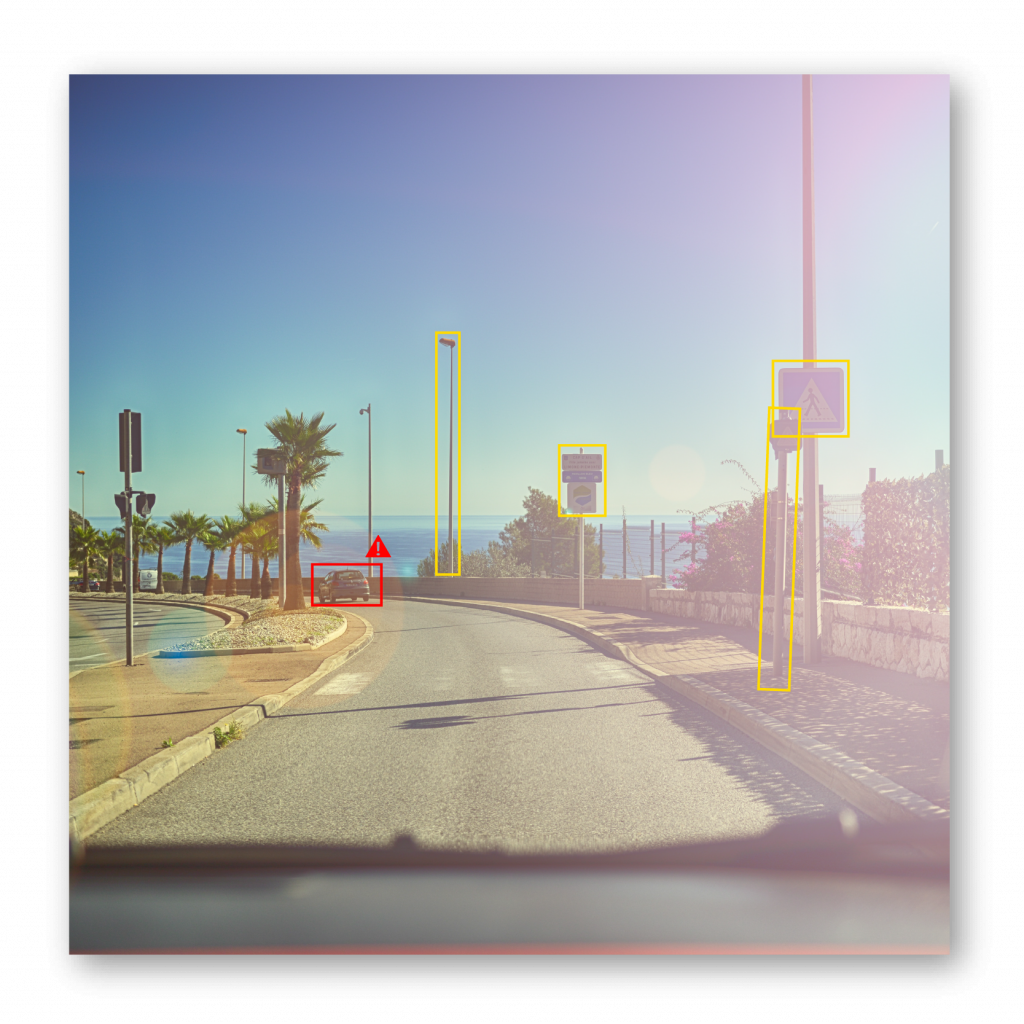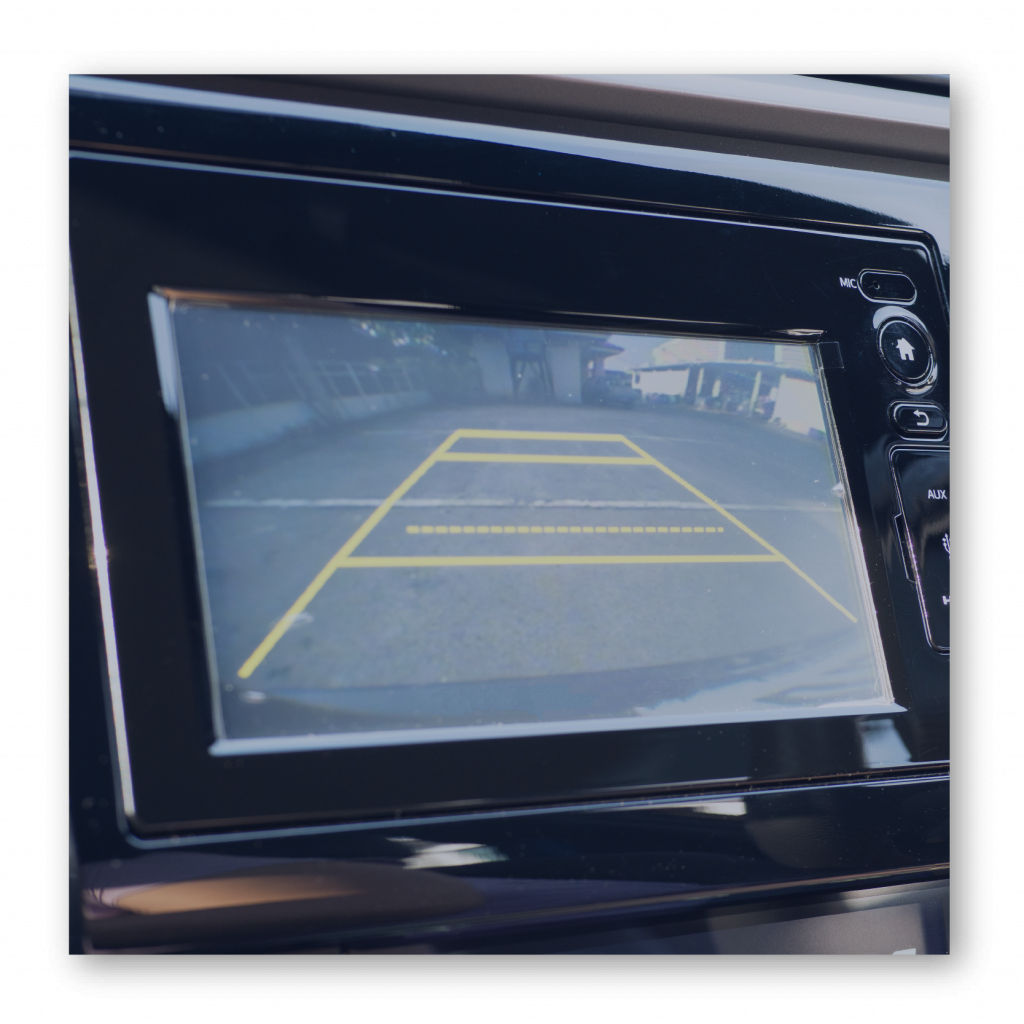 Surround-View Camera Systems
Surround-view camera systems build upon the rearview camera system by adding side and front cameras. Using lens distortion correction, perspective transformation, and color correction algorithms, the systems can seamlessly integrate all camera images together for a 360° image of the vehicle's surroundings.
Similar to the rearview camera test setup, testing the surround-view camera system requires a solution that tests cameras with greater than 160° FoV. Both
pre-distorted charts
and our
Imatest Modular Test Stand Wide FOV Module
with
SFRreg targets
will allow you to test surround-view camera systems accurately.
Key image quality factors to be tested include: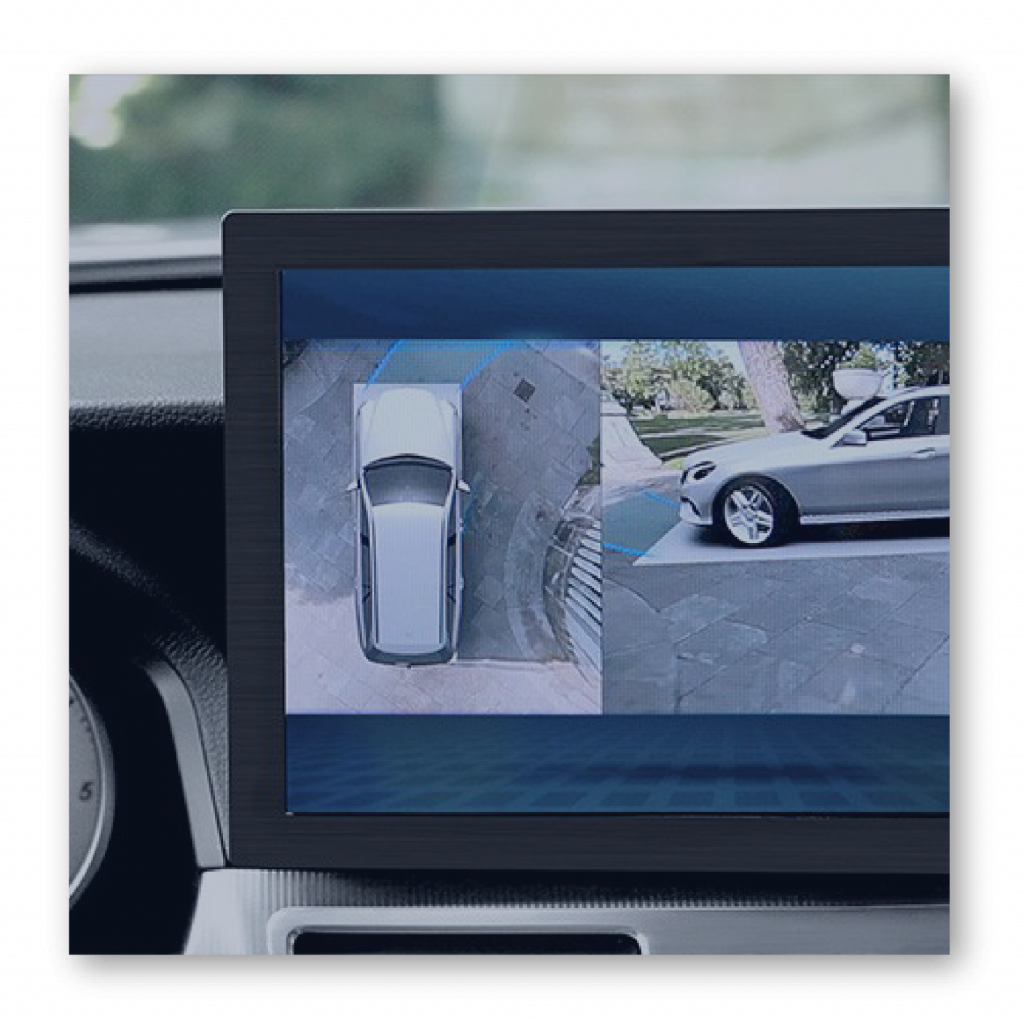 Mirror Replacement/Camera Monitor Systems (CMS)
Camera Monitor Systems
are challenging to test because several factors in the multi-camera, multi-step process need to be set up correctly. Though the majority of the image quality factors are important, sharpness, contrast resolution, and color accuracy are of the highest importance.
Our solution supports the
ISO 16505
test charts and measurements and also offers several improvements to the standard.
Key image quality factors to be tested include: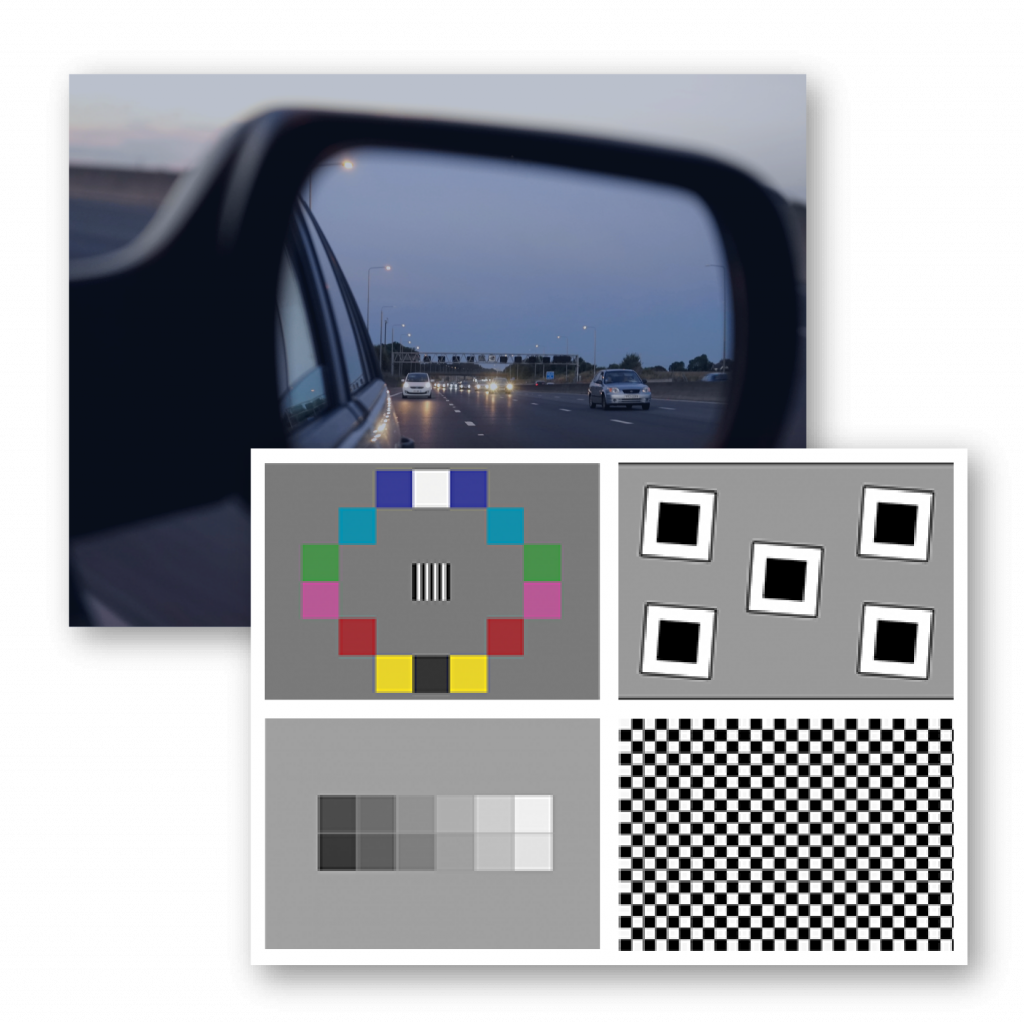 Driver Attention Monitor
Driver Attention Monitoring Systems are designed to quickly analyze the driver's face and eye position to determine their attention to the road in front of them. To provide accurate warnings to drowsy or distracted drivers, these monitoring systems require high precision imaging to follow the driver in different light environments.

Using our unique charts and our industry-leading software, you can ensure your cameras will have the necessary quality for your computer vision algorithms to perform optimally.

Key image quality factors to be tested include: