---
---
Imatest software can automatically detect the image-space location of a number of types of targets, and from these locations determine the appropriate ROI locations for analysis.
These automatic routines are generally sufficient for "well-photographed" images of test charts typical for many image quality analyses, but in some test images there may be factors which confound detection. Such factors may include:
excessive noise
excessive blur
low contrast detection features
"distracting" background scene 
much larger or smaller detection features than expected
optical distortion altering the expected shape of detection features
These challenges can be overcome in some cases via user-accessible detection options which assist in tuning the detection routines for the user's specific case. If a module is unable to correctly locate the target in your images, try changing these values to tune the detection for your class of images.
Target Detection Settings window
The Target Detection Settings window can be accessed from the Settings menu on the main Imatest window: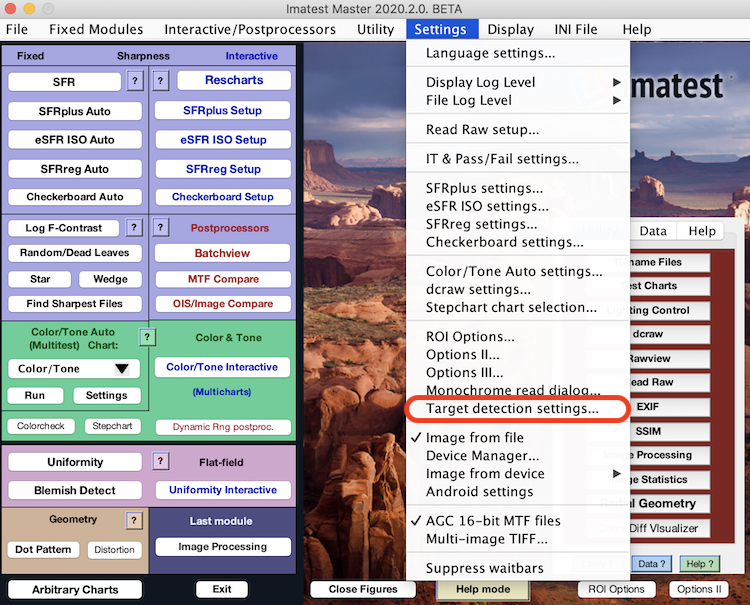 It can also be accessed from the settings windows of the various module which support selectable detection options.
---