New Photographic eSFR ISO
The ISO 12233:2014 Enhanced eSFR Photographic Target is our newest reflective test chart.           
Photographic prints have over twice the resolution of inkjet prints, making them more suitable for higher resolution camera systems like DSLRs.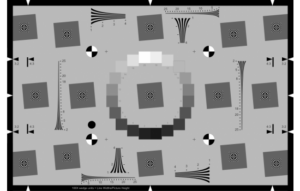 The photographic substrate will benefit customers interested in compact testing systems as well as those testing high resolution sensors. Sensors up to 45MP may also be tested with reflective targets when using the Photographic eSFR 4x. 
Visit our store to purchase a Photographic eSFR Target or learn more about eSFR ISO. (more…)
Read More