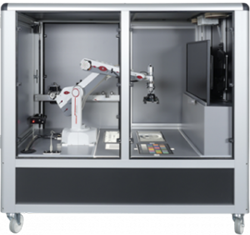 Imatest is pleased to announce their partnership with Sofica, a group of camera algorithm validation and test automation experts based in Finland. This partnership will bring mobile device customers a revolutionary, robot-aided R&D test automation system integrated with Imatest analysis software and test charts.
Sofica's Multimedia Test Automation system (SoMA) uses a robotic arm to align devices under test with test targets, frame the camera against the target, and automatically cycle through devices. SoMA provides objective and easy to read test results to help users optimize their development process. Imatest software and test charts can be integrated into the testing process for device image quality analysis. SoMA may be used as a standalone test system or integrated into an existing system.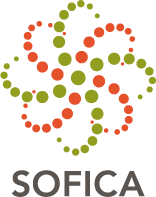 Sofica CEO, Ilkka Myllyperkiö, stated "We are pleased to announce our partnership with Imatest. The integration of Imatest software adds well-known image quality testing algorithms to our current routine. Imatest's alignment with industry standards provides customers with comparable metrics to assess the image quality of their camera systems."
"Our partnership with Sofica will enable labs to use Sofica's automated R&D test system with Imatest's image quality test algorithms. We are confident this partnership will optimize our customers' testing workflow to maximize efficiency and repeatability," commented Imatest CEO, Jeff Herman.
Request a consultation to learn how SoMA can optimize your development process.
About Sofica
Since their founding in 2009, Sofica has led their team of camera algorithm validation and test automation experts to develop technologies for advanced camera R&D testing. Their flagship hardware and software combination, SoMA, provides a fully automated camera testing solution. Sofica also benchmarks camera performance and speed against competing devices. Learn more about Sofica.