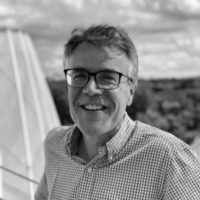 Imatest names Rémi Lacombe as Vice Chairman of Imatest LLC to guide our success in 2021 and beyond.
Rémi brings a wealth of experience in the imaging field, which will allow Imatest to better serve our partners and customers.
About Remi
Rémi brings extensive experience to the Imatest Vice Chairman role, leveraging more than 20 years of experience in general management, strategic deals, sales and marketing in the camera and software industry. Rémi is also the SVP Sales and Marketing of Sentons an ultrasonic touch company based in San Jose, CA. Before, Rémi guided DigiLens waveguide technologies into automotive HUD and Augmented Reality smart glasses. Prior to DigiLens, Rémi was VP of Sales and Marketing at InVisage Technologies Inc., an image sensor company acquired by Apple. Earlier in his career, Rémi designed DxO Labs' imaging technologies into many smartphone devices creating and growing a business that was eventually sold to GoPro.
Rémi received his master's degree in Engineering Management from Stanford University and holds Applied Science and Engineering degrees from Ecole Polytechnique and Ecole Nationale Superieure des Telecommunications, both in Paris, France.
You can connect with Rémi via LinkedIn here.