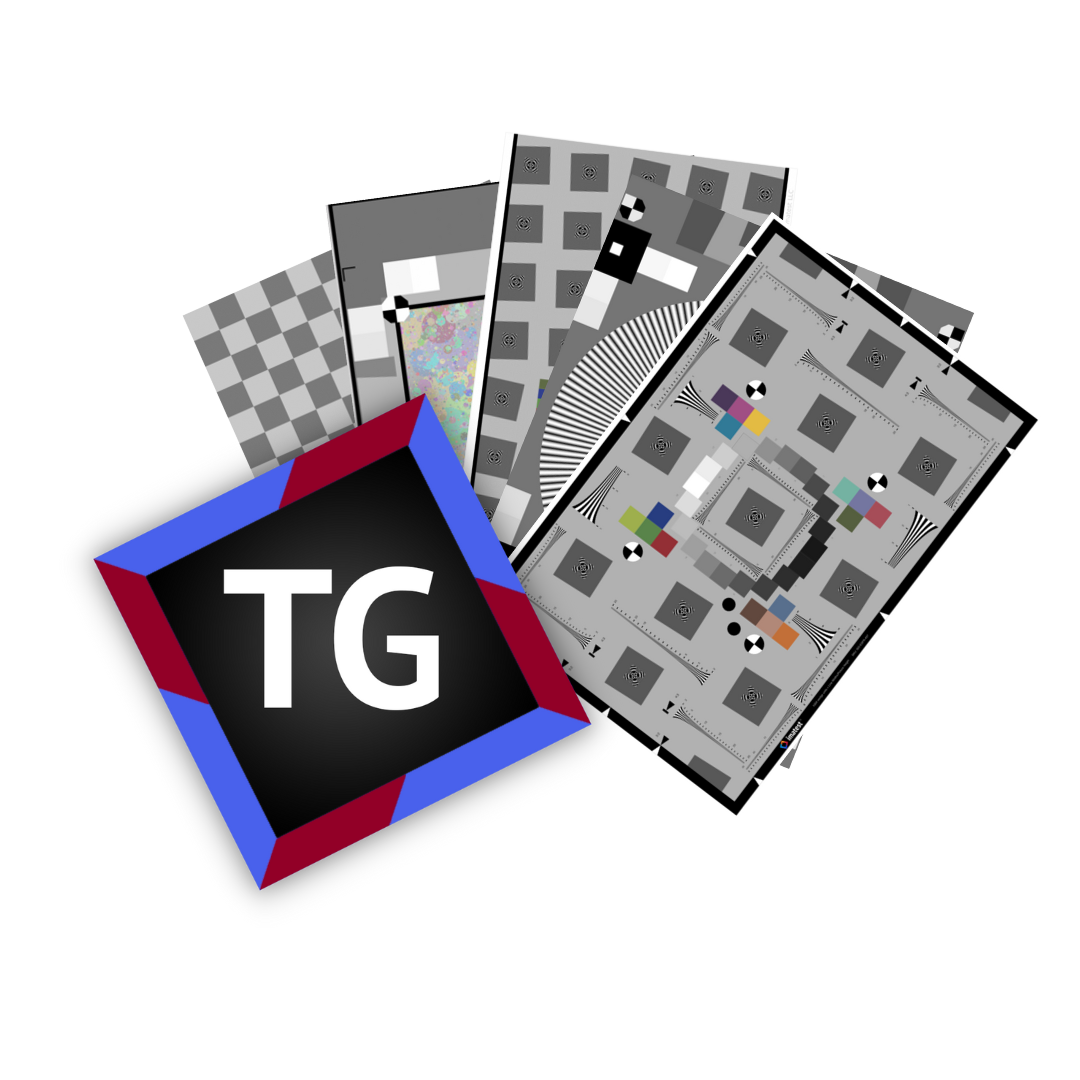 We are happy to announce the release of the new Target Generator Library today. The Imatest Target Generator is free software that will facilitate rapid, iterative lens and camera design by enabling simulations that can help a designer make better informed decisions about what components are appropriate  in advance of costly prototyping phases.
The new Imatest Target Generator provides virtual chart solutions. Quantitative and qualitative results from applying ray tracing, noise effects, and image signal processing to virtual charts aid engineers in communicating the impact of various lens and camera design parameters. Image quality deficiencies can be observed and mitigated using a virtual chart during the simulation phase. Virtual charts can aid engineers in comparing and resolving discrepancies between designs and builds.
Image augmentations can be applied to the generated targets along with other high-quality reference imagery for application-specific scenes such as facial recognition, bar code reading, optical character recognition, or object recognition/classification.  Having objective test target imagery along with domain-specific scene images enables the correlation of objective camera performance with the performance of the computer vision algorithm.
"Imatest charts have been popular with camera designers for many years. We are excited to make the Imatest Target Generator available to lens and camera designers for free. This utility will enable them to enhance their simulations and reduce design cycle times." says Norman Koren, Founder and CTO of Imatest. 
The Imatest Target Generator is the first step in Imatest camera model architecture to be developed over the next few years. The virtual charts are intended to work as input imagery to optical design software such as CODE V from Synopsys, Inc. and OpticStudio from Zemax (an Ansys company), in addition to other simulation tools that model lens, sensor and ISP performance. The simulated image of the virtual chart can then be analyzed using Imatest software to validate simulation models and influence design decisions. By using virtual Imatest charts in their simulations, users will be able to perform system-level modeling to predict what the quality may be before the first prototype device is built. This can enable additional optimization to be performed during the design phase which could reduce the amount of design iterations necessary before ramping up to full production. 
The Beta version of the  Imatest Target Generator is available here.