Imatest 3.9 Released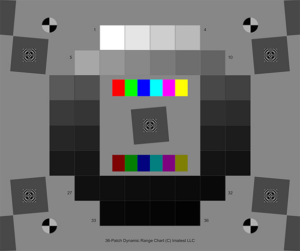 New features include:
Support for high-speed manufacturing testing in the Imatest IT version
Flat screen display testing via an improved Blemish Detect module
Dynamic range testing with our new high precision transmissive 36 patch chart
More robust SFRplus automated region detection, and improved Field of View and geometrical measurements
Find out more about Imatest 3.9, see a detailed list of enhancements, and contact us to renew your license.
Imatest Industrial Testing (IT) version
In the past year we have deployed Imatest IT on assembly lines in the mobile imaging industry supply chain, including camera module manufacturers and device assembly factories. Many performance, functionality and documentation enhancements have been added to ensure accurate high-speed assembly line testing. Contact us to learn more, or request a free trial license.
Test flat screen displays with Blemish Detect
Manufacturers can now use Blemish Detect to test displays in the lab and on assembly lines. Blemish Detect can test for stuck on/off pixels, luminance uniformity, and color uniformity. Testing can be done on any type of flat screen display – including smart phones, tablets, computer monitors, and large-screen TVs. Contact us to learn more.
High-precision Dynamic Range Test Target
This chart offers a wider dynamic range and low noise. Compared to the previous chart, this chart is easier to frame, easier to select regions, and will give more consistent exposures. It is also affected very little by light falloff of the lens.
Training Course Schedule
San Jose CA  January 30 – 31
Shenzhen China – February 19 – 20
Boulder CO   March 7 – 8
San Jose CA  April 29 – 30
Boulder CO  June 10 – 11
Register now for training.
Consulting Schedule
We will be touring China, Japan, South Korea and Taiwan from February 10th to 28th. Please contact us to schedule on-site consulting and training.
Introducing Jeff Herman
Imatest is growing with the help of Jeff Herman, who we've brought aboard to lead business operations. Jeff can be reached at jeff@imatest.com and he welcomes any comments or feedback you have on Imatest.
Happy holidays from everyone at Imatest. We wish you sharp resolution in the new year.