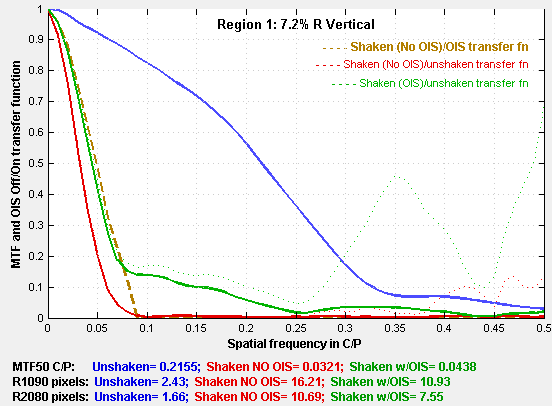 Imatest 3.10 Released
The latest version of Imatest has been optimized for speed and includes many improvements and new features. A new image stabilization module allows users to test the efficacy of a camera's optical image stabilization (OIS). To see a rundown of all of the new additions to version 3.10, take a look at our blog detailing the release.
Renew now and get the 3.10 release.
New Engineers
In order to increase our rate of innovation, we've hired two new imaging science engineers: Ty Cumby, who recently received a PhD in Physics from the University of Colorado, and Jackson Roland, a recent Imaging and Photographic Technology graduate of the Rochester Institute of Technology. They are working hard to add features you've suggested, plus upgrades that will expand Imatest's capabilities.
Master & Image Sensor 3.10
Imatest Master & IS 3.10 have a new Multitest module that allows testers to analyze a variety of color and grayscale charts in batches, rather than running one at a time, thus increasing the speed with which testing can be completed. Multitest analyzes all charts supported by Multicharts and has most of the functionality of Colorcheck and Stepchart. Expert and simplified modes have been added to most settings windows.
We're excited to announce that our Image Sensor edition now has support for OmniVision Sensors, commonly found in mobile devices. We also now support Epiphan video capture cards. Stay tuned for many more image acquisition device additions.
Industrial Testing 3.10
We've made speed improvements to the underlying Imatest algorithm that are most beneficial to manufacturing tests done with Imatest IT. SFRplus has more than doubled in speed, and Blemish Detect can run up to 50% faster.
SFRplus Chart Finder
With all of the different tests that are available, it can be difficult to determine which SFRplus chart is best for the camera that you need to test. To ensure that you always find the right chart, we've set up a Chart Finder. Now you can get the right chart without any second-guessing.
Large High Precision Charts
Speaking of charts, we're now offering larger high precision chats (transmissive, i.e., backlit charts on photographic film). In the past, our high precision charts were limited to 8×10" (203x254mm; 7.75×9.25″ active area), but today we are able to print these same charts up to 12×20" (up to 12×19″ active area). We have begun to add these charts to our store, and they can also be located through the chart finder. Or, please contact us at charts@imatest.com for assistance.
Transmissive Chart Quality Comparison
Testing a high precision imaging system in a compact manufacturing or test lab environment is best done with backlit test chart. Using a razor blade as a benchmark, we have analyzed the sharpness of our wide range of transmissive charts to help you choose a chart that is more precise than your sensor.