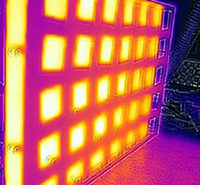 Infrared Targets 
Standard Imatest inkjet-printed test charts produced prior to February 2016 work in Near InfraRed (NIR) wavelengths out to approximately 1 micron.
In February 2016 we upgraded our printers and found (to our disappointment) that our new printers do not have the same reflective densities for NIR wavelengths as for visible wavelengths. We are working out solutions to this issue. Please contact us if your needs include NIR.
Our specialized Infrared targets support testing in short and medium wavelengths (3-5 microns) and long wavelengths (8-15 microns) where they can produce adequate contrast to effectively test a range of infrared camera systems. 
These test charts include high resolution slanted-edges that can measure sharpness variations across the entire image sensor. The targets support analysis of other key IR image quality factors, including noise and distortion.
The target size is 61cm x 91cm (2′ x 3′). Larger sizes are available upon request. Learn more about our infrared testing abilities and visit our store to purchase.
Choosing between SFRplus & eSFR ISO?
Check out our new video comparing the SFRplus and eSFR ISO test charts. Learn which factors might apply to your testing requirements and how to select the correct chart.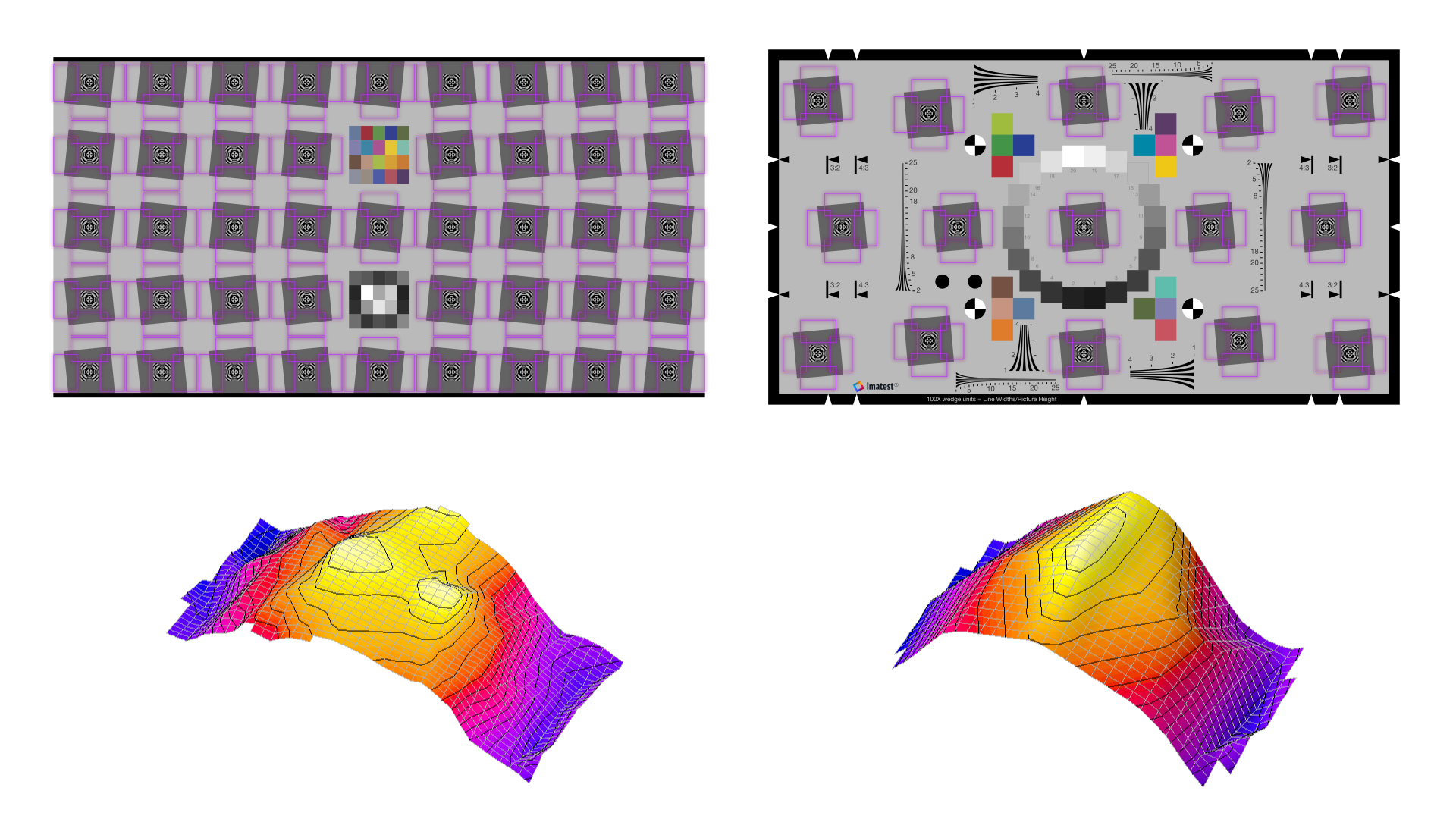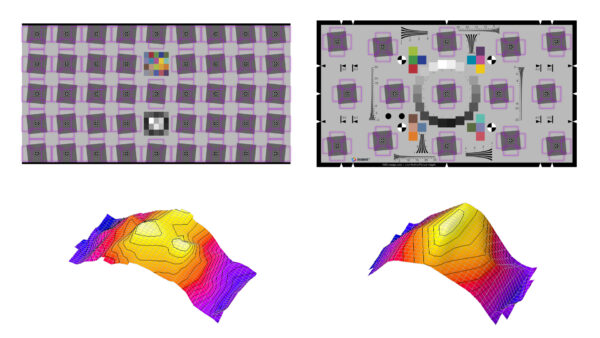 Correction for Slanted-Edge MTF Calculation
A correction factor for slanted-edge MTF calculations from the new ISO:12233:2014 standard is included as an option starting in Imatest 4.1.2. This factor is explained in the post, LSF Correction Factor for Slanted-Edge MTF Measurements. For typical high quality imaging systems, the calculation increases MTF50 by about 1.5%. If the new calculation is used in manufacturing environments the pass/fail thresholds may need to be adjusted accordingly.  
The new calculation is not currently set by default. To enable the calculation, refer to the explanation in the post.
Imatest recommends using the new correction factor. In the near future the new correction factor will become a default setting with the option to turn it off. 
Please feel free to reach out with any questions.
European Training Course
Imatest is pleased to announce our 2-day Training Course in Karlsruhe, Germany on June
30 - July 1. Lensation will host a free Information Seminar on June 29th. Learn more and register. 
Photo courtesy of KTG Karlsruhe Tourismus GmbH
Upcoming Training:
San Jose - June 1 & 2
Germany - June 30 & July 1
Shanghai - June 24 & 25
Seoul - August 26 & 27
San Jose - Sept 1 & 2
Beijing - Oct 21 & 22
San Jose - Nov 10 & 11
Taipei - Dec 9 & 10
Imatest Updates
EULA updated as of March 30, 2015 
Imatest welcomes Andy Hinz, Senior Software Developer, to the team.
Fun Bits
Check out the world's first pinhole photo captured by a drone.
Current Release:
Download Imatest 4.1.3