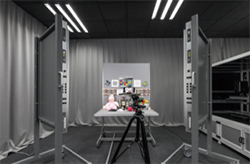 Imatest partnered with Shenzhen Polytechnic University to support the digital image quality testing curriculum at the university. With the expansion of their image quality program, Imatest sponsored and authorized the development of a state of the art research and education lab.
The lab and ceremony
On October 31st, 2018, Henry Koren, Director of Engineering, and Ian Longton, Imaging Science Engineer joined Shenzhen Polytechnic Executive Vice Presidents of Communication Engineering, Dean He Yuhua and Yang Yunyan, Vice President Zhang Xuilang, and Colorspace General Manager Nick Liu and colleagues for the official unveiling ceremony.
At the ceremony, Dean He Yuhua introduced the development of the college program and the opportunities it offers. He also discussed the importance of cooperation with international image quality testing companies for integrating production and education. The ceremony was held to announce the establishment of Shenzhen Polytechnic's new lab.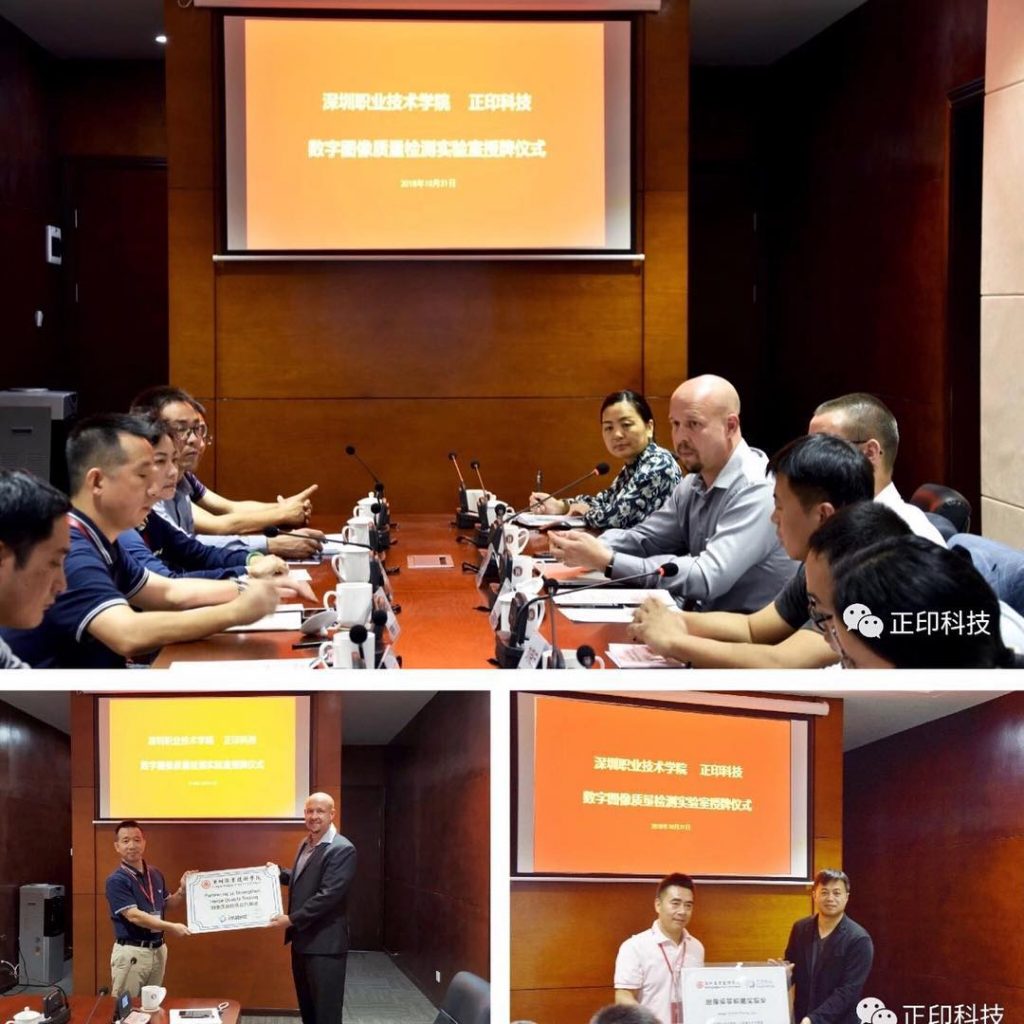 The high-level imaging science laboratory is the first to be built in cooperation with Colorspace and a university. The image quality testing industry is rapidly changing, and the University's lab will serve as a space for students to learn about digital image quality, as well as cultivating new thttps://www.colorspacelabs.com/echnologies within the industry.
The future
At the ceremony, Henry introduced new developments in imaging science technology, standards, and their applications for many industries. Imatest is planning in-depth cooperation with the college to provide localized services and support for our corporate customers in South China.
Shenzhen Polytechnic will use this new lab for its digital image quality testing courses with Imatest products integrated throughout the lab. Through our ongoing partnership, Imatest will sponsor and support facility by providing technology and charts to support the curriculum. At the completion of the course, students who meet the satisfactory level of image quality and software operation knowledge will earn a certification.
Are you interested in becoming Imatest certified? We offer training classes around the world.