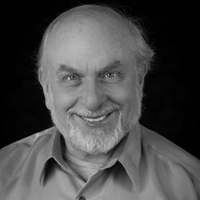 Imatest LLC Chief Technical Officer and Founder Norman Koren was awarded a Lifetime Achievement Award by AutoSens during the latest AutoSense-Detroit.  In a sparkling virtual ceremony, Norman remarked:
"Thank you all for this unexpected honor, which I appreciate all the more because everyone on the short list is outstandingly qualified. My work in imaging is actually my second career, which I started it when I was sixty. It's been a real honor to help the industry improve the quality of a wide variety of cameras and a pleasure to get to know some amazing people along the way."
Norman founded Imatest in 2004 after a career in magnetic recording technology that provided him with a strong background for developing image quality analysis software. He holds a B.A. in Physics from Brown University and an M.A. in Physics from Wayne State University. Norman has been a photography enthusiast since 1964 and maintains a photography web site, which features a portfolio of his work and a number of technical articles.
About Imatest:
Headquartered in Boulder, Colorado, Imatest has been a leader in image quality testing for over 15 years. Imatest software, test charts, equipment and consulting services enable clients to develop the best products possible. We serve customers across many industries, including mobile electronics, security, automotive, aerospace, and medical imaging. We provide the tools, resources and knowledge to test all types of imaging systems, from satellites to camera phones, in visible light or infrared.
Imatest eliminates bias by providing independent, impartial image quality testing for both design and manufacturing. Our core technology is designed to simulate the human visual system, so clients can be confident they are testing the aspects of their systems that matter most to their customers. Imatest team members are experts in image quality testing so our customers can focus their expertise on creating great products for their core business.
You can read about the other winners in the AutoSens-Detroit here.