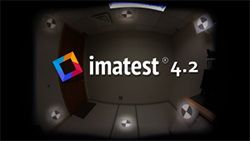 Imatest has released Version 4.2. New features include:
SFRreg Module: Analyze a camera's Spatial Frequency Response (sharpness) using automatically-detected slanted edges in registration mark patterns, which can be arbitrarily placed in a camera's field of view. SFRreg makes it possible to test the sharpness of systems with ultrawide-angle fisheye lenses (>180 degrees) in a single image. It's also useful for testing multiple camera combinations, video and more.
| | |
| --- | --- |
| | SFRreg supports target projection collimator systems which allow you to test the sharpness of cameras focused at infinity in compact environments. |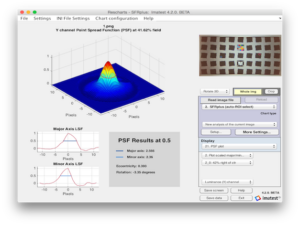 Point Spread Function (PSF): Imatest can now estimate a camera's two-dimensional response to a point of light in the SFRplus, eSFR ISO and SFRreg modules. PSF enables you to visualize the radial and tangential spatial response of your system.
GUI Translations: New user interface translations for Simplified and Traditional Chinese, Korean, and Japanese. Captions available. 
Additional Features: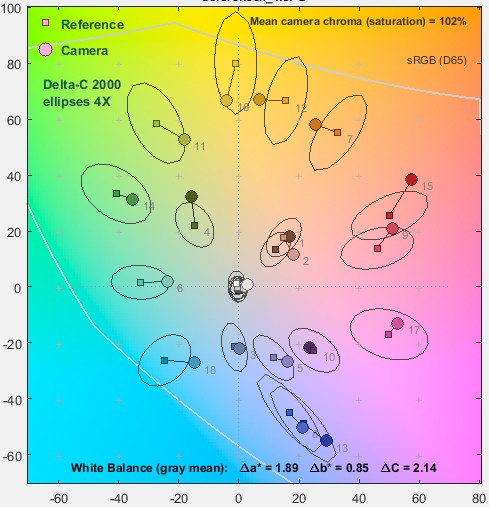 Color Difference Ellipses enable you to visualize color differences ΔC ab, ΔC 94, and ΔC 2000
Educational Apps to illustrate imaging science concepts
Blackmagic Design capture card support for IS, IT, and IT-P
Multitest, Imatest's module for analyzing grayscale and color charts, has been added to Imatest IT and IT-P
New License Manager for simplified activation