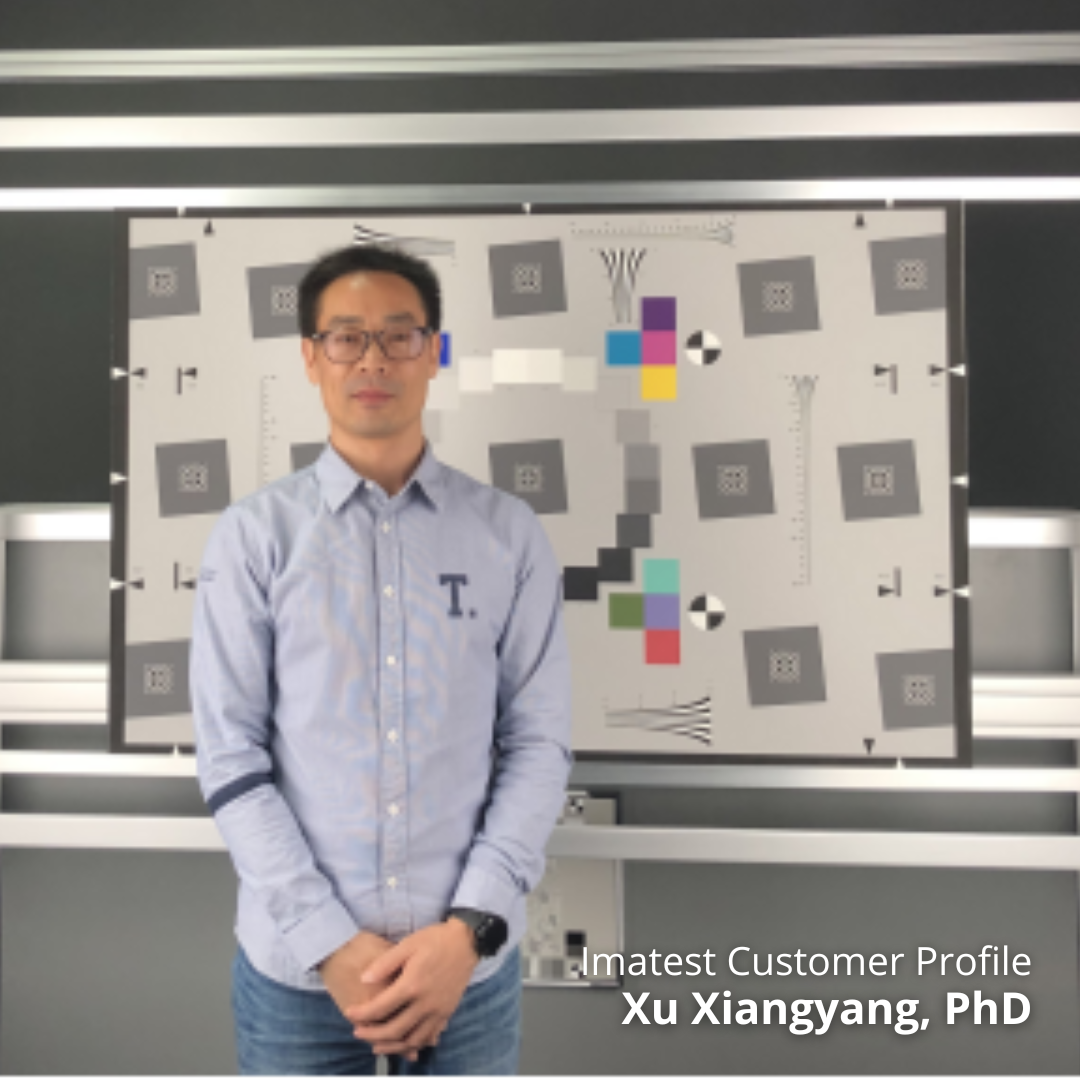 Q: Mr. Xu, what kind of work do you do?
A: I am currently working as a professional teacher in Shenzhen Polytechnic, teaching courses such as "Digital Image Quality Inspection" and "Image Quality Tuning".
Q: How long have you been using Imatest? What was the initial opportunity to come across imaster?
A: In 2015, I learned about Imatest from ColorSpace. I later attended Imatest's technical exchanges and training sessions. It has been almost 8 years now.
Q: Which modules or functions do you use most often?
A: At first, I mainly analyzed ColorCheckers and evaluate the sharpness of smart phone images, etc.. Due to the course research needs, I also gradually explored other modules. Now, I often use modules such as Dot pattern, Distortion, ColorChecker, SFRplus Setup, Stepchart, Uniformity, etc.
Q: I heard that you have also conducted research in color vision and image quality evaluation, what kind of cameras do you pay more attention to? Which image quality parameters do you pay more attention to?
A: Due to the nature of the courses I teach and the research work I do related to the course content, I have some research on color vision, color appearance models, color management, etc. The types of cameras that I have been paying more attention to lately are AI, Automotive, etc. I will pay more attention to parameters such as Sharpness, Noise, Dynamic Range, White Balance, Gamma, and Color saturation.
Q: What kind of comments and suggestions do you have for Imatest software?
A: Imatest software covers many parameters of image quality, general image quality analysis problems can be solved. And the interface operation is friendly to beginners and easy to master. Regarding the suggestions, I feel that the software is slow to start, and some of the Chinese in the old version are not very accurate, this part has been improved in the latest version.I think, it would be better if the operation efficiency could be improved.
Thank you, Professor Xu, for taking the time to be interviewed, and thank you very much for your valuable comments and suggestions!
About Professor Xiangyang
Xu Xiangyang, PhD, Associate Professor, has been engaged in
teaching and research of digital graphic information processing
technology for 20 years, dedicated to the research direction of color
vision, image quality detection and evaluation. He has published
more than 20 academic papers in domestic and international
journals, obtained more than 10 national authorized patents, and
presided over and participated in more than 20 vertical and horizontal
projects. As the first author, he participated in the formulation of one
national standard and five industry standards. As the host, he has
developed 2 courses in the direction of image quality inspection and
tuning, participated in editing 2 national planning textbooks,
published 1 book in the series of training for highly skilled personnel
as the first author, and won 1 provincial teaching achievement award,
etc.