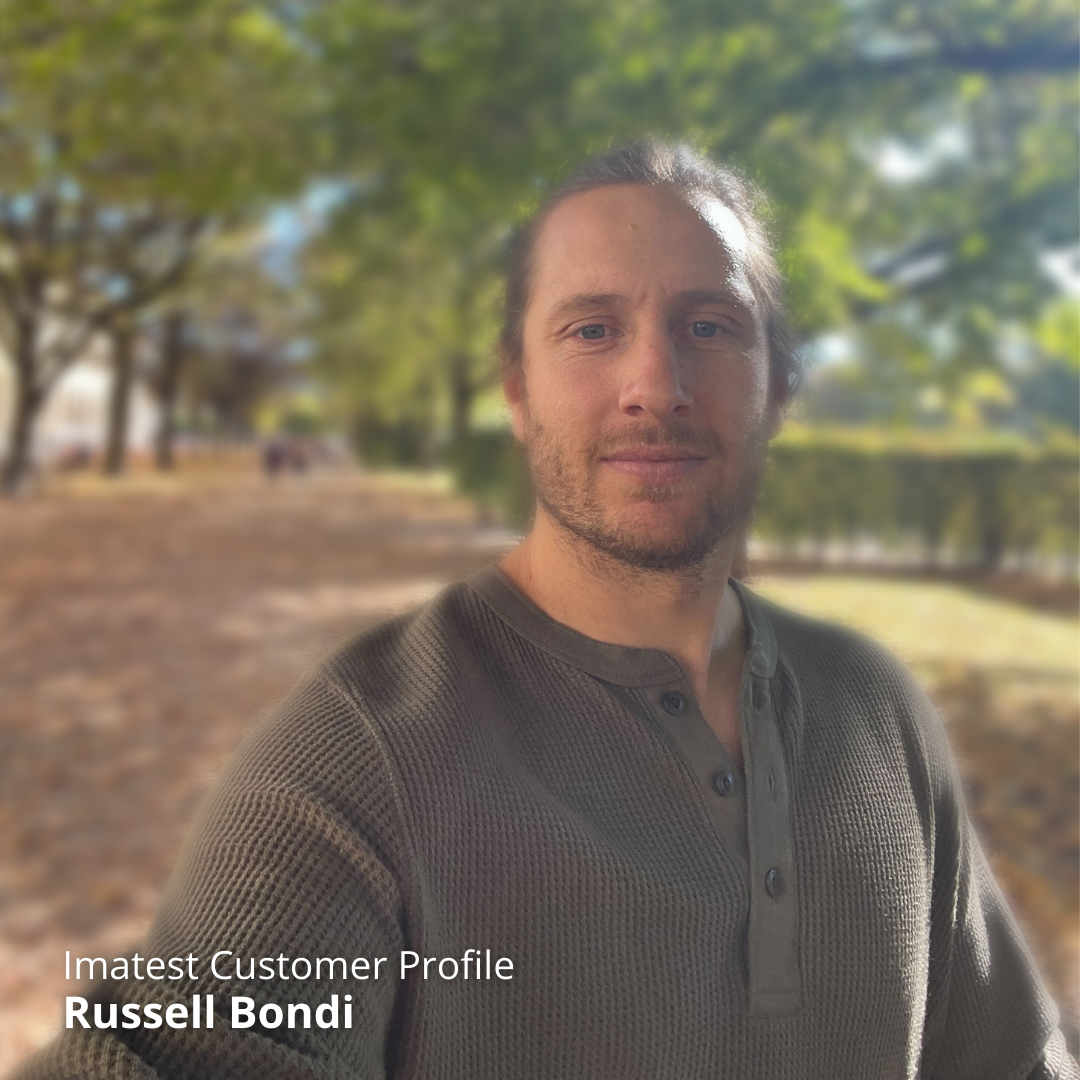 Mia
Could you go into detail about what you do for work?
Russ
Yes, I'm an image quality engineer at Skydio. I design, build, and then tune camera systems.
Russ
How long have you been using Imatest for?
Russ
I've been using Imatest for probably three years.
Mia
How did you find Imatest, or how did you get your start using it?
Russ
We worked with a fantastic vendor who did a lot of camera characterizations for us, and the output results were all Imatest–that kind of caught my eye. I enjoyed the analysis tools, and the data outputs were super helpful and easy to digest. I started picking it up and using it as well. A lot of it was through them and then our own team developed the tools. Basically, we saw a vendor, we liked what we saw, and we started to use it ourselves.
Mia
Great, well we're happy to have you as a customer. Could you give a brief description of what you use it for?
Russ
Yes. We work with a lot of different types of customers that have different requirements, so understanding and measuring camera performance is a key part of what we do. Someone can come to us and say "Hey, we have a spec where we're trying to see a dime at 2 meters" We can do that subjectively with images, but then we want to tie that back to a number and a specific measurement for designing our next generation of cameras. We'll find out what camera can see the dime, we then measure it on Imatest charts using your software to analyze it, and come up with an objective number.
Russ
We can also determine how we are doing in regards to noise performance by measuring on your charts across the entire length of the project. When we first get our cameras, before they're tuned, we measure the noise, the color, pretty much measure everything. Then on a weekly basis, we'll measure it again, making sure that we're not regressing and that we're moving forward with improvement. So overall, we use it for a lot of different things. Some hardware stuff, and then also software stuff.
Mia
It seems like you're using a lot of different kinds of modules in the software for different purposes. Is there any feature in the software that you find yourself using the most?
Russ
Feature in the software? There's a multi ROI section basically where we can fill the field view with the target and get multiple points on the field. We can measure different portions of the lens, not just the center, but the corners or the edges to capture how sharp they are. This tool shows us multiple spatial frequencies that allow us to understand how we're performing. We can look at MTF20 and MTF50 in the same space. Understanding the effective resolution of our models is important to us, so it's really a handy tool.
Mia
Yeah, for sure. I haven't heard anybody say that– it's a great feature. It's very helpful being able to pinpoint on the image what you want to actually analyze.
Russ
Another feature in the same module are "heat maps" that we use to show active alignments or centering our lens and the sensor. What that chart does is show where your peak focus is, and sometimes if your active alignment wasn't done correctly, it's not actually in the center, it's actually off left a little bit, it allows us to create a feedback loop with our vendors.
Mia
Yeah, for sure. Do you have any tips for new Imatest users?
Russ
Yeah, we really enjoy using Imatest. We like how easy it is to get set up. There's a lot of different ways to review the information, and not every test is the same. Being able to have a drop down menu with multiple ways to view it and then multiple metrics is super helpful. So if someone's getting just starting on images, it's really helpful to load some stuff in and go through each section and try to understand and digest what you're seeing. Taking a day to go through the drop downs and familiarize yourself and using Imatest documentation to come full circle.
Mia
Definitely. That's how I started using Imatest. I just started loading random charts in and fooling around with it. 
Mia
Thanks so much for doing this. It was really cool to hear from you.
Russ
All right. Thank you so much.