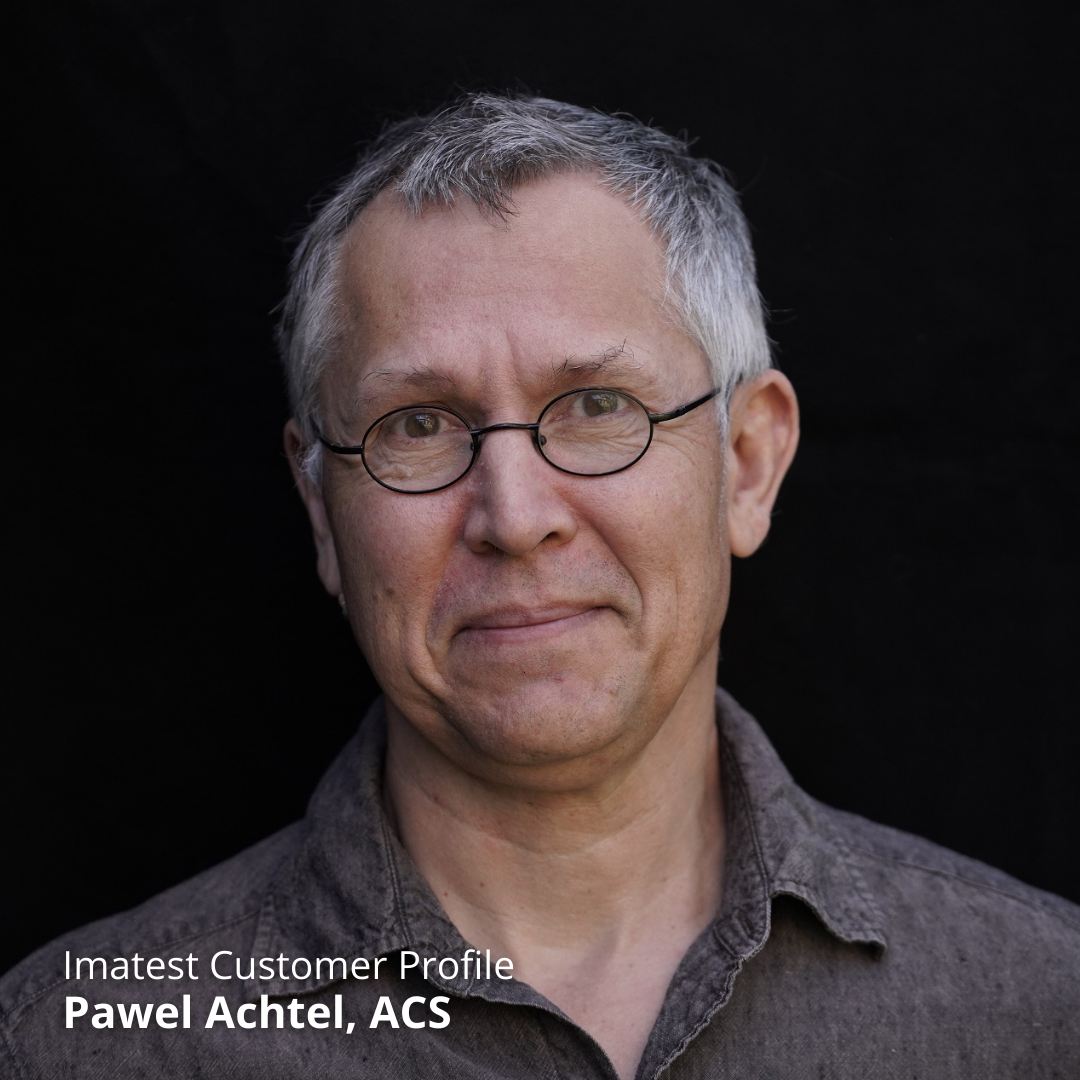 This month, we have a very special customer profile. We had the chance to chat with Pawel Achtel, a cinematographer for the Avatar movies. Check out what he has to say and how he uses Imatest:
Mia
What do you do for work?
Pawel
That's a tough question because I do a lot for my work. I'm a cinematographer, but also I'm a scientist and inventor. Within cinematography, I not only film images, but I also edit images that I produce. So it's very difficult to pigeonhole me.
Mia
Is it just you doing everything?
Pawel
Not everything. We've got a few teams actually doing different things with the development of cameras. It was just too much for me to do everything and just not possible to do it in such short period of time. It's definitely a team effort.
Mia
Very cool. How long have you been using Imatest?
Pawel
probably about 20 years. I still have a version that I run on Windows XP virtual machine–so it's more than since Windows XP.
Mia
Wow, I don't hear that a lot. You've been using it since the beginning, because we've been around for about 20 years now.
Pawel
Yes!
Mia
What feature do you find yourself using the most? Perhaps one that you gravitate towards for your work, or one that you found works really well for what you're doing?
Pawel
So with the work that I do, I'm a little bit obsessed about image sharpness. I've been using the MTF and SFR sort of workflow. That's 90% of what I use Imatest for.
Mia
That one's definitely good for sharpness. Do you have an example or a use case?
Pawel
There are several use cases, but I do a lot of filming underwater. A limiting factor to image quality is the glass, or the optics. Not many people know that we're only getting about standard definition quality through just a flat piece of glass simply because of the chromatic aberrations, distortions, astigmatism, and all sorts of other problems associated with it. With the new digital cameras, there's obviously a big disparity between what glass can produce and what the camera can record. For almost a decade, I've been trying to get that optical sharpness up. The only way to do it is to compare it, and in order to compare it, you need to quantify it. I've collected a large number of underwater submersible lenses, which are lenses that are designed to produce sharp pictures underwater, but they don't produce sharp pictures on land. I have inventory of well above 100 lenses. For every lens, I shoot several SFR charts and measure sharpness in the center, mid-frame, edge and corners. This is to be able to cherry pick the lenses.
Pawel
I do a lot of modifications to adapt the lenses for digital sensors, and again, the best way to make those modifications is to be able to test whether you're actually improving or whether you're making things worse. All those lenses have MTF charts for many points in a frame, and I can pick up the lens that I think performs best in particular circumstances. So I've been using those workflows a lot more recently. I have a test lens that's extremely sharp–a Sigma 135mm lens. I use that lens as a baseline to compare different digital services and measure the MTF of the actual sensor. That's only in the center of the frame because the sensor is uniform and the lens performs best in the center of the frame. Those are two main areas that I've been using it for.
Mia
Yeah, well, that's really cool to hear. Cool to hear you are using Sigma lenses too, at least for your baseline test. Those are my favorite.
Pawel
It's a lens that I actually have. I also have been using a lot of ARRI signature price recently, but they are expensive lenses; they also could be used as a baseline. I just don't have access to them every day.
Mia
Awesome. How did you get started in imaging science or imaging in general? I know that you said you're a cinematographer, but you're also a scientist, engineer, and inventor. What sparked your interest?
Pawel
I've been lucky. I had very good general education and I studied, actually, civil engineering, but with a very solid background in physics that allows me to pretty much do anything. With the interest more like a hobby, photographing and filming things sort of turned into a profession that was very much based in science.
Mia
Yeah, I definitely agree. I started out just photography as a hobby, and now here I am. I delved into the scientific aspect of it. It's really awesome.
Pawel
It's much easier to turn scientists into very good photographers or cinematographer than teach cinematography with all the math and physics behind it.
Mia
I think especially if you already have that scientific background, it might be easy to translate or throw the artistic aspect into it.
Mia
How did you find Imatest?
Pawel
As I said, I always wanted to improve things. It's a sort of driver that keeps me going. As I said, if you want to improve something, you need to be able to compare it–you can't compare it unless you can quantify it. I was on a lookout for ways of analyzing images and at the time there was not much else other than Imatest. Now there are some other packages that claim to do a lot of things that Imatest does, but they're just not as robust. I think having that history and ability to improve things over time makes it a clearer choice.
Mia
For sure. Maybe I'm biased because I work here and I use it, but yeah, Norman and Henry Koren are so smart and they know so much about image quality. I can understand why it is pretty robust and we're always looking for ways to improve.
Mia
Are there any other challenges that you faced with image quality testing related to your work?
Pawel
Well, recently with the development of this new camera, we found that we can produce really high resolution images. What I mean by that is we can produce 260 megapixel motion picture, which is 18.7K by 14K resolution. To be able to analyze those quickly and efficiently is certainly a challenge. In the past, I needed to crop to smaller size and analyze bit by bit because it's quite large.
Mia
Wow, that's huge!
Mia
That's all the questions that I have. I know you worked on the new Avatar movie, which is so spectacular.
Pawel
Actually, I had to analyze more than 40 lenses. Every single lens was put on an underwater optical bench with an SFR chart on it. I would shoot several tests and bring them into Imatest to analyze. Those lenses were not just cherry picked for their sharpness, but also for uniformity across the frame. Also, because Avatar was actually shot in 3D underwater, I needed to match those lenses. The two lenses that I actually matched have very similar characteristics, but mirrored because the lenses go on a beam splitter. One lens shoots through a half mirror and one lens bounces off a half mirror, creating two separate images. In order to match those lenses, you're actually looking for mirrored characteristics in those lenses, but no lens is perfectly symmetrical. I've got the lenses in a special box labelled Avatar in case they want to shoot more in the water.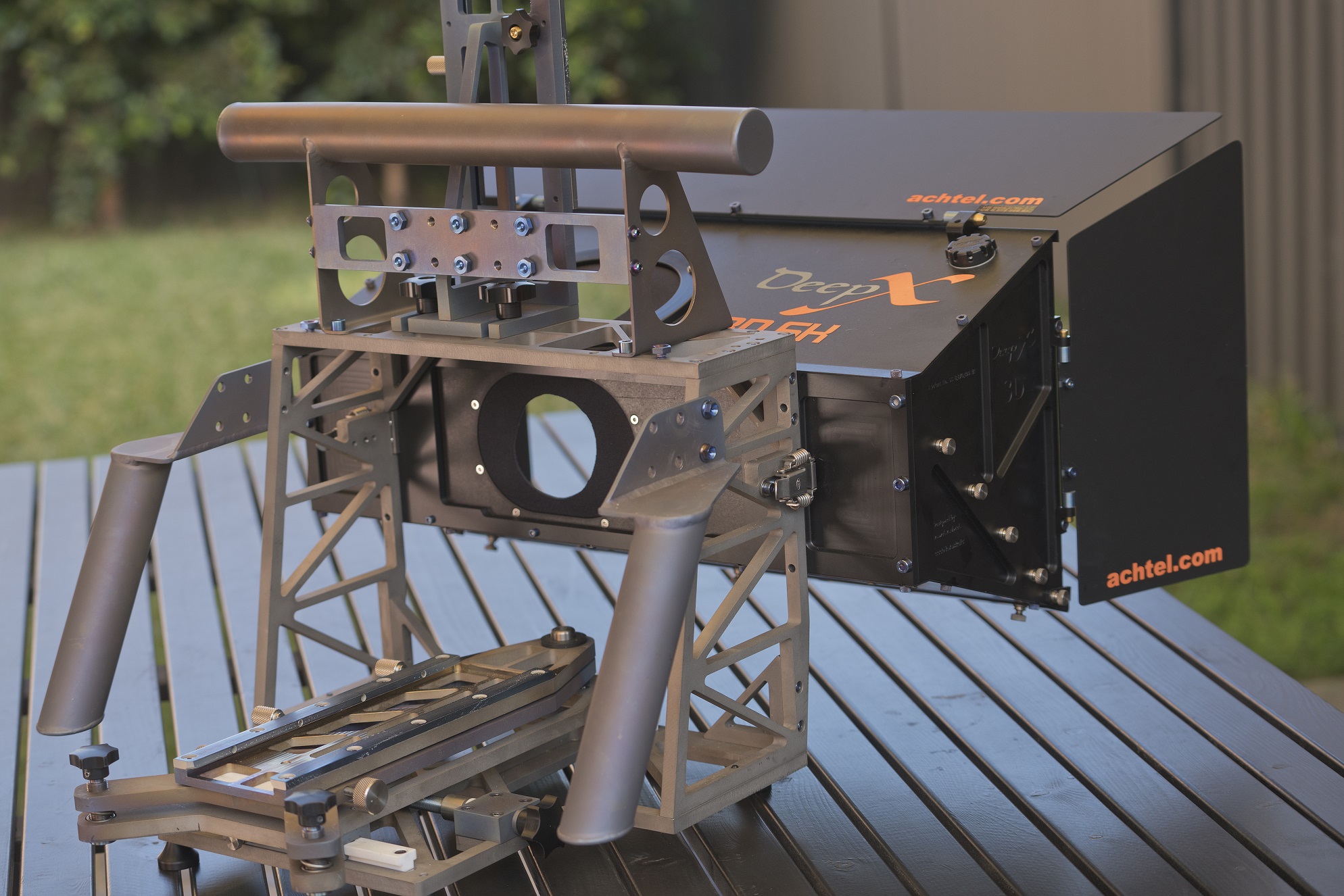 Mia
like I said, it's really spectacular. I remember seeing the first movie and thinking, "oh, my gosh, this is so beautiful," and now there's another coming out. I can imagine it's going to be very cool.
Pawel
There's never been a film shot in such way before. The team used, which was my invention, a submersible beam splitter. Prior to this, people were using beam splitters that were housed in underwater enclosure. This is completely different. This beam splitter is completely flooded, and the reason is because it avoids any glass in between. So, there is no limit in resolution. There's also absolutely no distortions through it, so what you'll see is images that are completely different. When we first saw those images on set we were like, "Is that underwater? Is that on land?" It just looks unreal. It was underwater, but there's no distortion. And the peripheral vision is so sharp, crisp, and vivid that is so immersive and just creates this very unique experience.
Mia
I'm very excited to see it, and everybody at Imatest is also excited. We're happy to be able to work with you and to be able to help with anything. Thank you so much for meeting with me. It's been a pleasure!
Pawel
Thanks, Mia. Nice talking to you.